Discussion Starter
·
#1
·
I've been looking for this: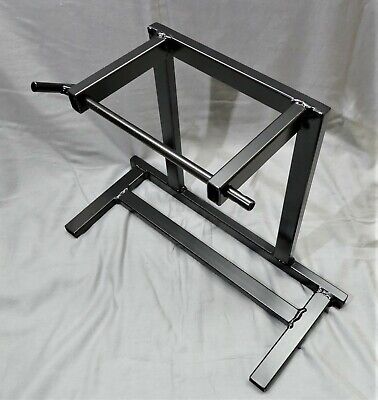 STAND FOR MV AGUSTA. New Genuine MV Agusta Special Tools. F4 750 / 1000 / 1078. For best performance & reliability use MV Agusta Genuine Parts. Item : Engine support.
for some time. Yeah, it's discontinued, and the only two I've found are in Italy and the UK. The cost of shipping internationally is more than the stand is worth. So, my question is, is there an alternative USA engine stand? I have a second (2006) Brutale 910R engine vegging in a crate that's begging to be dismantled and massaged. I've read from other members of creating a stand from wood, or god help me, welding one myself. I don't weld and ironically, my brother is a retired welder who lives in Oz. From the parts schematic, it doesn't look all that difficult and I thought about just hiring someone to make it but there are no measurements/dimensions for this. Any suggestions?
Metallo