Discussion Starter
•
#1
•
Okay, I have a 2004 750 Brutale running on standard (as far as I am aware) ECU and chip. Following a chance purchase of link pipe and arrow silencers, I fitted them to the bike removing the standard (but gorgeous) silencers and the cat/collector box.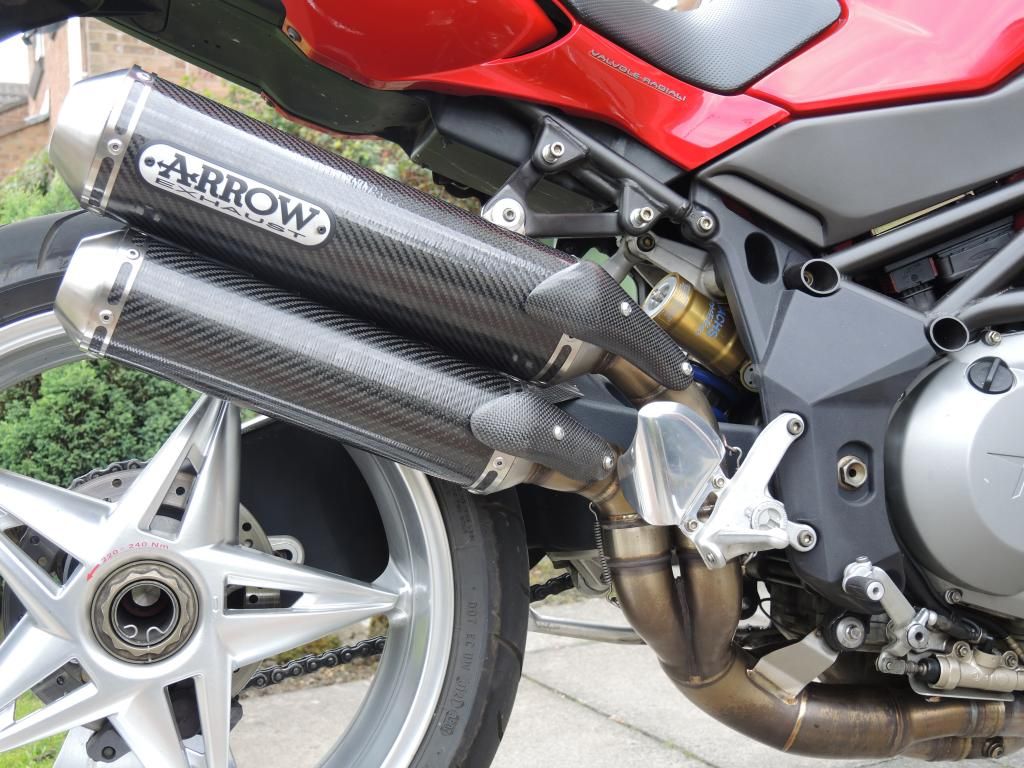 The crackle from the arrows was quite impressive and after a few runs I noted that although the bike initially seemed more responsive above 6K, it would occasionally cut out as I dropped the revs when approaching junctions. It also felt a increasingly woolly between 2-5 K revs. In fact it got to the point where I though I'm going to put the standard silencers back on
As I was using the bike for work yesterday and would be heading out early I dropped in the DB killers that came with the silencers (I like my neighbours) . On the run into work, it felt like a different bike. Okay more muted but it felt smoother, the woolliness had disappeared and no cutting out when coming off the revs. Just to be sure I took it out again today for about 80 miles and it definitely performs better with the DB killers in
Is it possible that the open silencers upset the fuelling?? I know with my T509 Speed Triple I have to alter the map to suit whichever silencer I am running and the bike is incredibly sensitive to the issue.
Anybody else experienced this??