Discussion Starter
•
#1
•
Firstly, I have absolutely no ties to this company in any way shape or form and thought this could be of use to other forumites who had the same problem as I.
I've wanted a bike lift/work bench for quite a while but don't have the dedicated floor space to have one sitting there constantly when not in use.
Anyhow a pic is worth a thousand words, just finished my mini service on F4 which is the service in-between the factory 6K services, I do a mini service, oil & fluids & a checkover including hub every 3K - now I am looking forward to the next bike to service :laughing: - check this out:
F4 on stand rasied: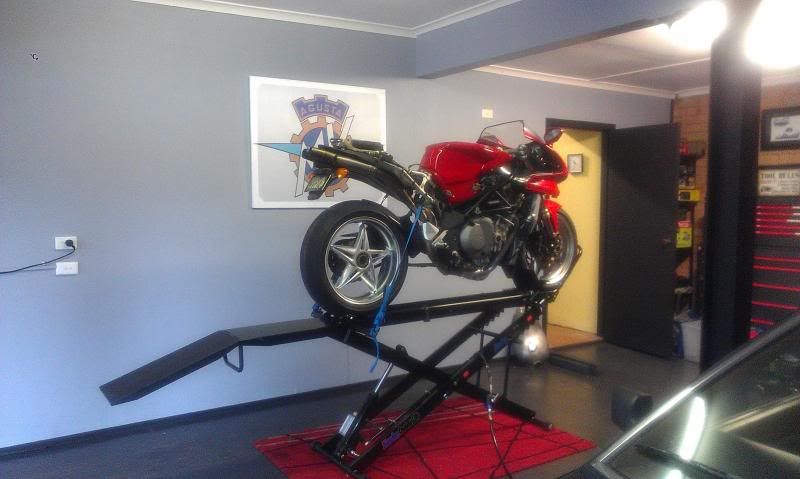 Lowered:
Folded: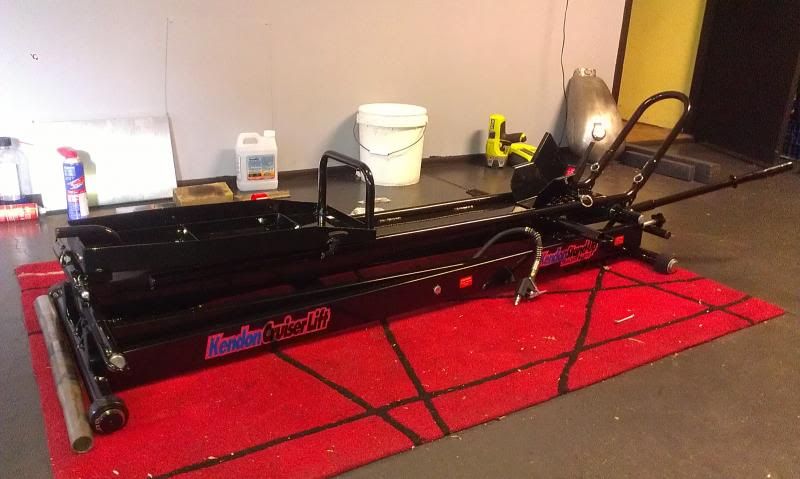 Stored away until next time: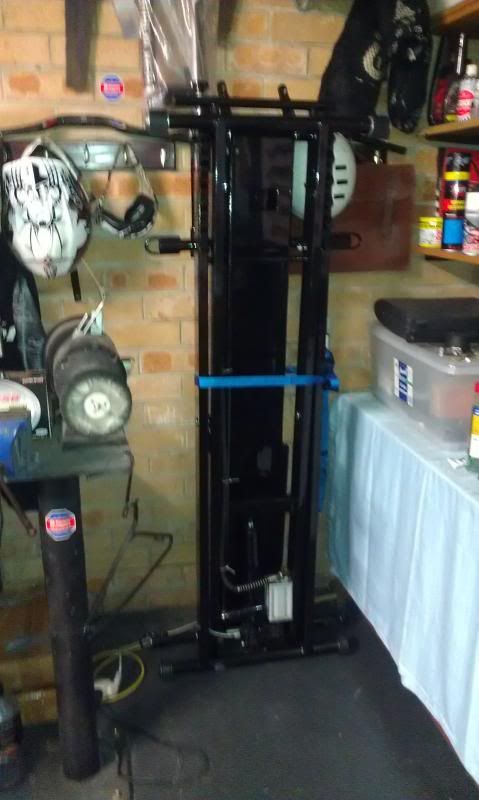 The model in the pic is the cruiser lift, there's also a smaller sportbike model but I opted for the larger one as my brother in law has Harleys & can borrow it if required.
It weighs 63 kgs, has wheels on one end & easily movable by one person to get into position and to store up right. it works off both compressed air & hydraulic & has a safety locking bar should anything fail. I must say though that lifting hydraulically is quite a feat and it is like 100 pumps (or it feels that way) to move 6 inches - with the compressor it goes to max height in less than 10 seconds. It needs a 120PSI rated compressor.
As I said I have no interest in the company but after using it this weekend I wish I had!