Those of you who have been paying attention may well be aware that I've purchased myself a '99 model F4S 750. You'll also be aware that it was supposed to have had a blown head gasket ...
So in an attempt to get myself a working running 750 I've started to breakdown the bike into it's component parts to find out what it is that has actually stopped this wonderful piece of machinery.
Relax, if you will, gentlereader & join me on a visual tour of the, slow, but progressing works of a complete strip & rebuild of my bike.
This is where it all starts:-
This image we've already seen ... as it's located elsewhere on the site:-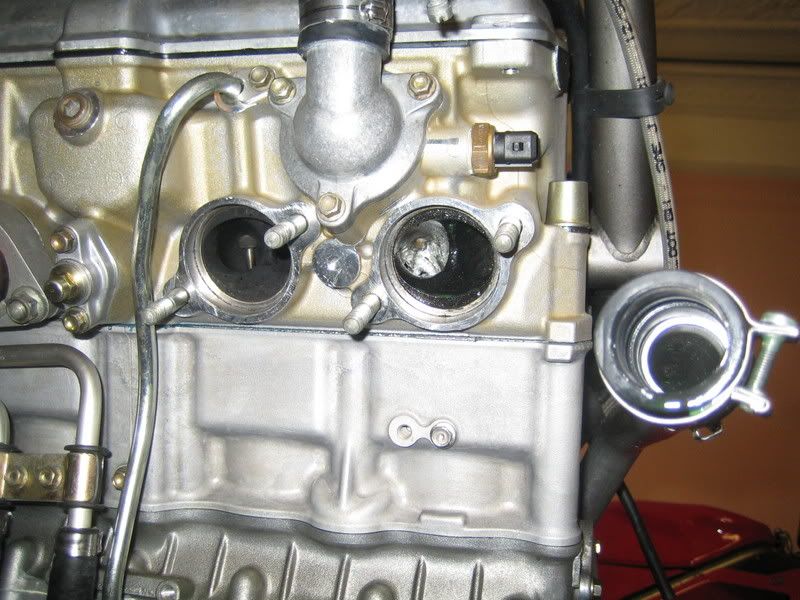 The top of the motor ... as investigation starts:-
A not so happy set of inlet valves (No. 1 cylinder):-
While the earlier pix are taken with the motor in the frame ... her heart is now in traction:-
A look at the tops of the buckets:-
The flip top lid (brought to you by Oral-B) ... it's at about this point that I drank a six pack of beer ... :-
We have a few "word plays" here in Australia ... Pist'n'broke is one of them:-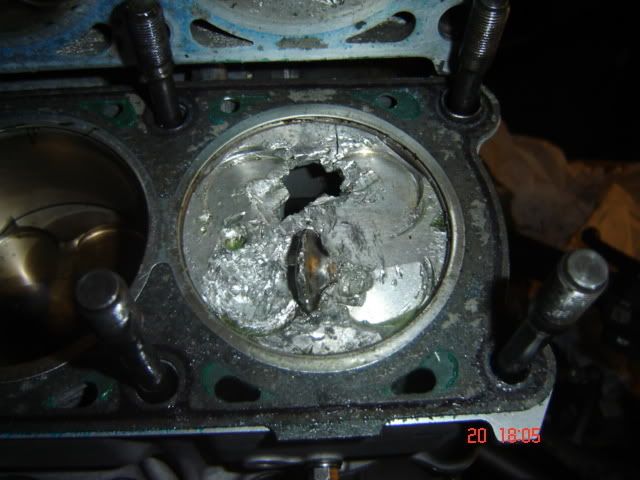 Something tells me that this is NOT the way that a head chamber should look:-
Yes. That's a valve head sticking up out of the piston crown:-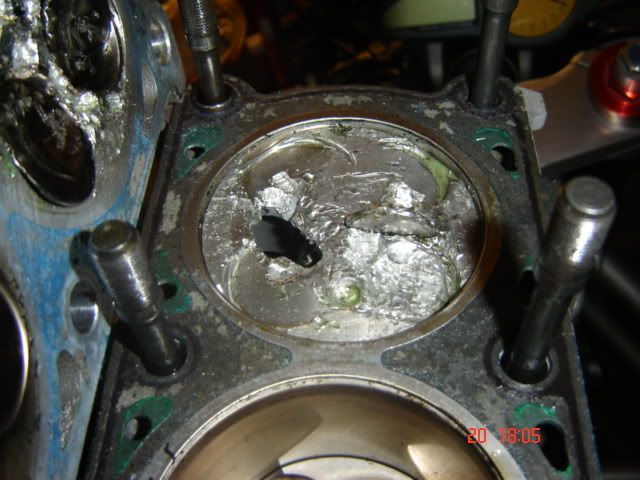 The damage done, the broken bits are well spread:-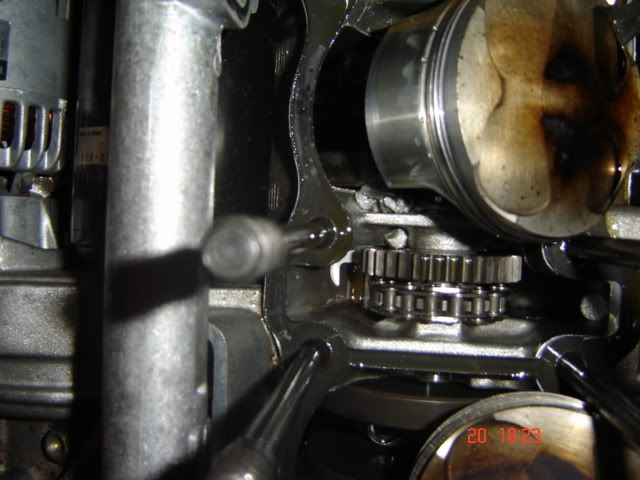 This is what I call "Pist'n'REALLY broke":-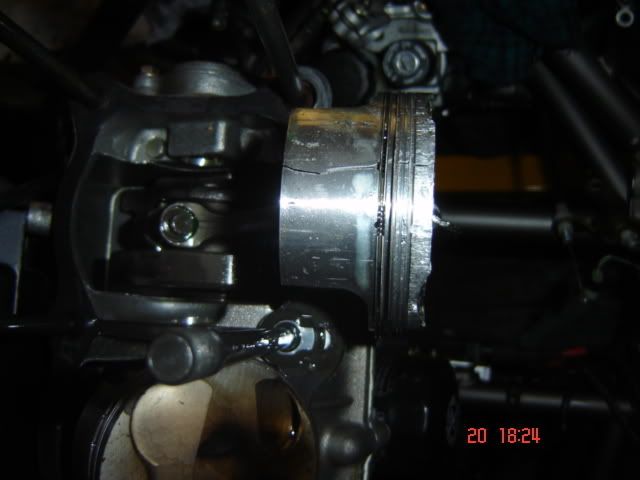 The underside of the "emperors" new crown ... & the jewels that were removed:-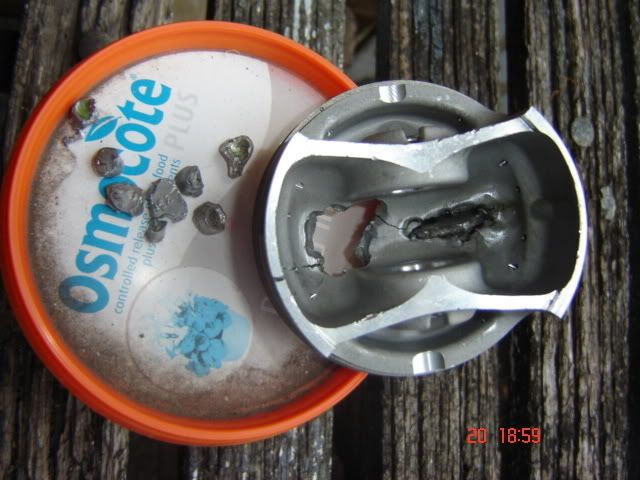 What caused all this damage?
As best as I can tell it was due to a slipped valve collet.
How can this occur? I can only guess that the bike let go on the "over run"