I just installed HID kits on my Brutale 910S. Since I have searched on this forum for better instructions and found just a few but not as precise so I came up with my own instructions and took some time to take pics of it during the install. Hope this helps.
Instructions:
1. First, take off the housing. Your manual should show how to take it off. If you don't know how, you shouldn't own a Brutale or any motorcycles at all. :naughty:
2. Unscrew the housing. Ready your HID kits and lay it out. Take out the low beam bulbs. Pic shown here with bulbs already installed in the housing. You might want to put a piece of paper or any rubber on the bulb since those clips that holds the bulbs in place doesn't reach the HID bulbs to secure it into place unlike the original bulbs that came with it. You'll get the idea once you put the bulbs in.
3. Drill a hole on the back housing enough to put the plug from the ballast to the housing. U might want to buy a silicone glue or grommet to seal the hole once you inserted the wiring. Pic shown here with the silicone glue.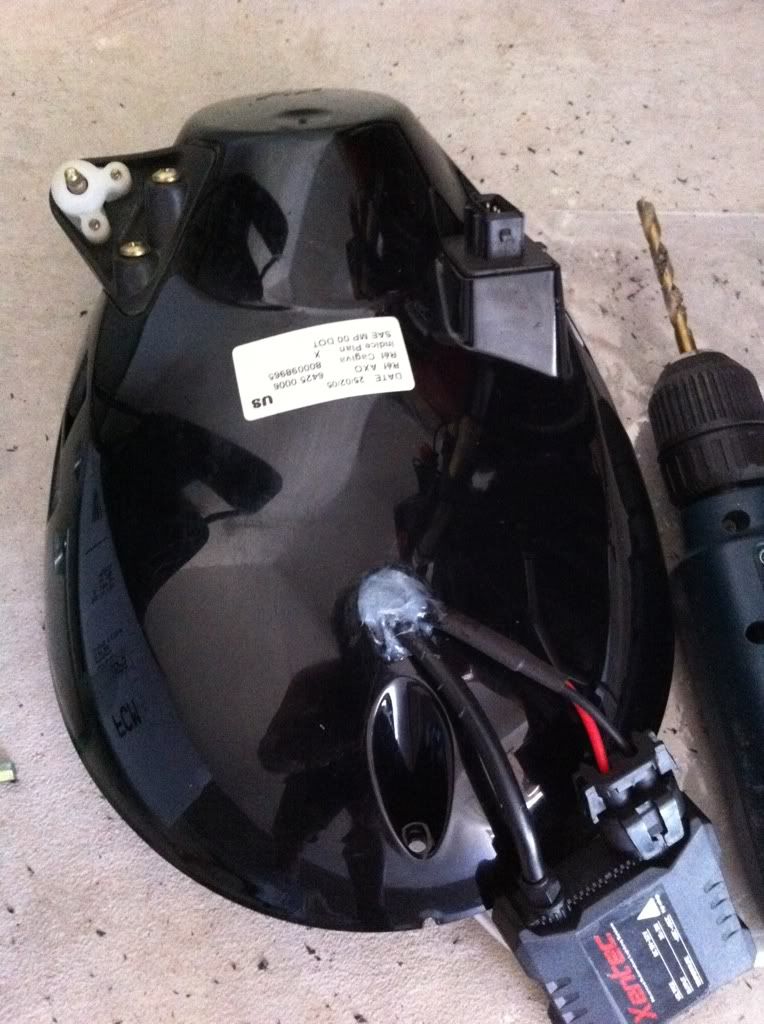 4. Plug in the black and red wire on the plug that was on the original low beam bulbs. It's a white plug with green and black wire on it. Green is positive so the red wire should be there. Put some electric tape on the plugs to help it stay in place. Plug in the rest of the wires. Sorry, no pics but you'll have an idea once you open it.
5. Before you put everything back, plug in the housing and turn on the Brutale to see if everything is working. Once the HID lights up then you can Screw everything back in place on the housing. Then tie the ballast on one of the cables on the back of the horn. Pls see pic for best location.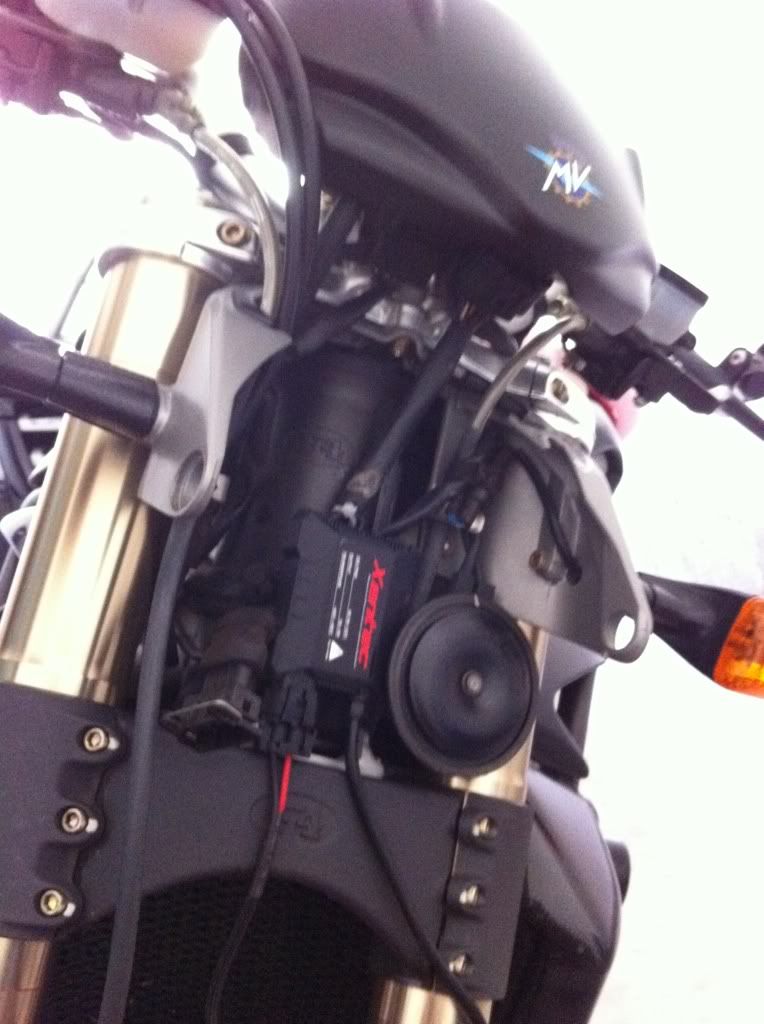 6. Screw back the housing in place and enjoy!!!!
I saw a lot of people here installing their ballast underneath the seat. Not sure why they would do that since these ballast are very small. You also don't need a relay for it. It's just a plug and play device. No need to complicate things. Anyways, I hope this helps!!