Discussion Starter
•
#1
•
Stopped by TT to check in on my bike, and took a gander at the new Brutie. No demo yet, though I did sit on it for awhile. A bit taller (I couldn't flat-foot it, and can on my 910), but WAY comfy. They definitely fixed the seat in a good way.
Overall, nice looking bike. Fit and finish is superb, and it's amazing how they tucked everything into the frame.
I definitely don't like the new instrument surround though, it's about twice as big as the old one and sloped down at a dramatic angle. It does appear to be removable though....it's not just a "cover" like the old one.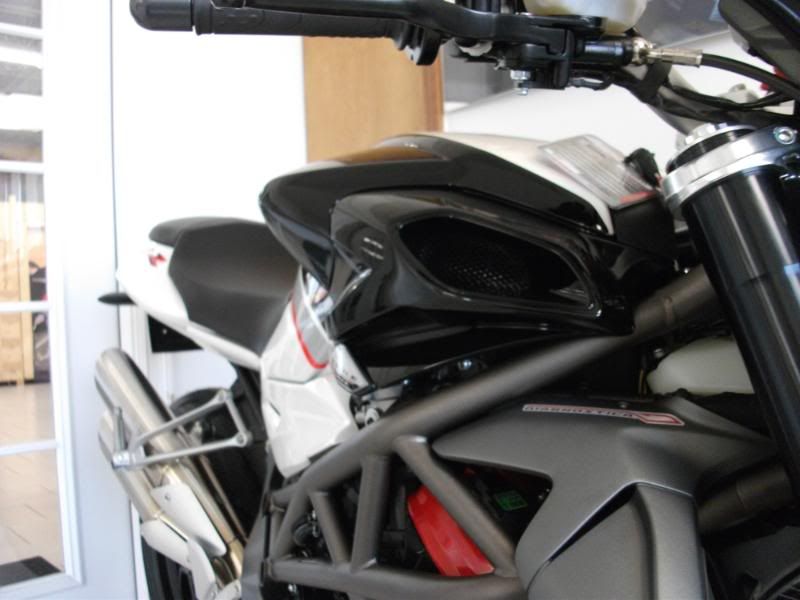 They also had some other tasty goodies at TT :mouthwate