http://www.ducatimonster.org/smf/index.php?topic=67272.0

http://www.ibike.com.hk/01_bike_report/local/others/06_mv_brutale_910r/910_mod/910.htm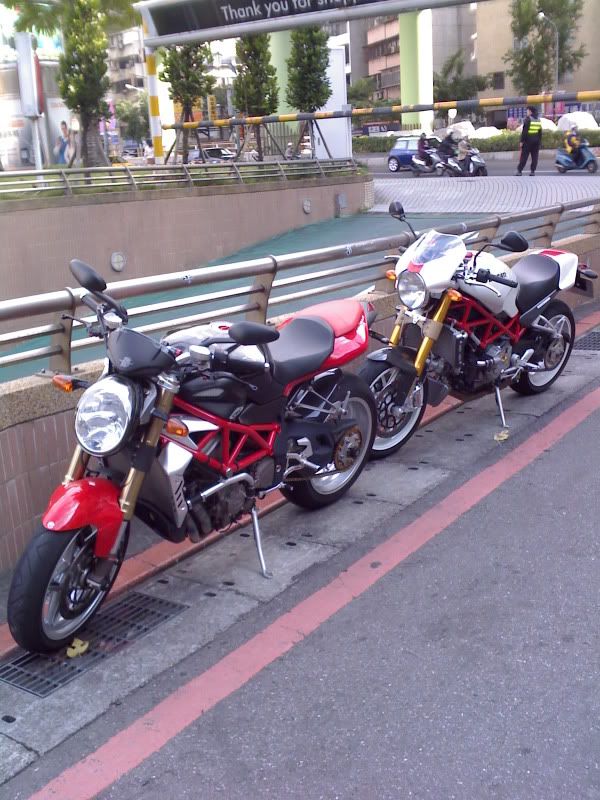 I have to say i like the S4RS better, maybe because it was softer, more comfortable, and busier with the shifting, hence more fun. The 910 has ALL of the Moto Corse goodies, but it feel stiff, solid, too d**n loud, and wind was too strong in straight aways, had a headache pretty soon, I think a stock bike might be much more comfortable. Both are great bikes of course. But at the end of the day, i pick the S4RS. And its even comfortable when u go 2-up, ur girl will even love u more afterwards, plus i didnt even feel much of her in the back with the comfort seat option. Nice bike for sure!!!! But one have to admit, the 910 is much more sexier and beautiful to look at.
Oh yea, and the brakes on the duc is too good!! too grabby, really needs one finger operation or it will definitely bite you, dont ask me how i know.
Both are featured in many local mags, and the MV especially :
but funny thing is, the 910 is still in my garage and it looks HOT!!!!!!!!!!!