Discussion Starter
·
#1
·
Ok, so my Senna is apart for a little while so I can put a few goodies on it, one of them being the arrow mid-pipe. So I wanted to see what I can do with the stick pipes to clean them up and restore them to looking like new. Here is how they look: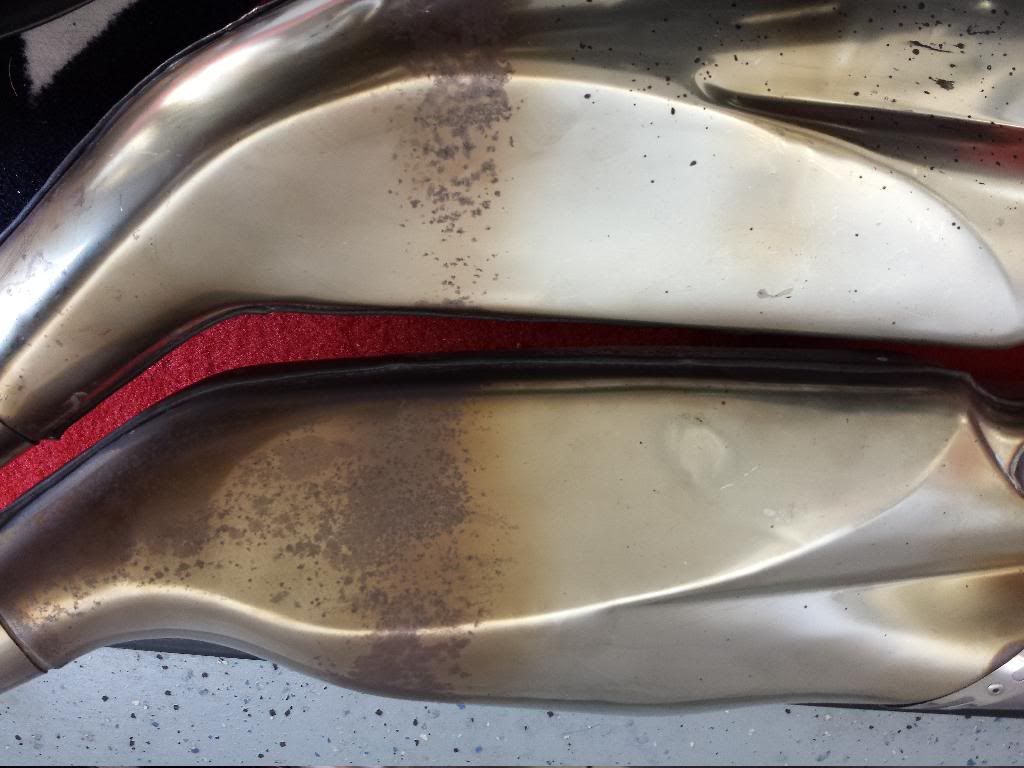 It doesn't look very deep... but not sure if just wet sanding them and re-polishing them with some mothers metal polish is going to give the same color or not (goldish tint), or is that just from the heat and will it come back in time?
Anyone out there do this to their stock exhaust? What would you guys recommend... and no, I'm not just going to put a different exhaust on it, lol. Keeping it as close to stock as possible. Thanks.