I'm posting this on behalf of a local shop here in Colorado.
Here is a link to the Colorado Sportbike posting
http://www.cosportbikeclub.org/forums/showthread.php?t=45736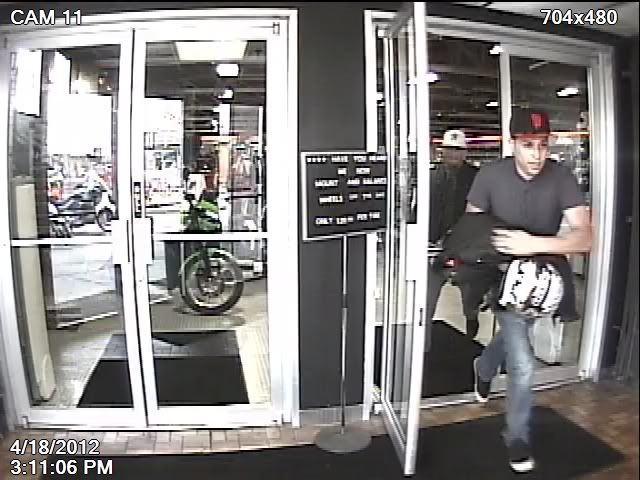 Hey guys we need your help! Unfortunately today at Performance Cycle an Icon Accelerant Black XL jacket, an Icon Motorhead Black XL jacket, an Shoei RF-1100 TC-5 Large Helmet and an Icon Shakki White XL Helmet were stolen. We are a family owned business and it's a shame that people like this are a part of our sport. If you recognize the men in the pictures below, please help us find them. A reward will be given for information that leads to finding them and getting the products back. Any information can be anonymously given to Lance at 720-289-4984. Thank you!