Discussion Starter
•
#1
•
Hi guys,
I'm a brit who has relocated to the middle east, been in Dubai for the past 2.5 years now. Settled in to the sandpit and enjoying life out here.
I have recently aquired a rare sight around these parts, an F4 1000S. I haven't seen another MV in all the time I've been here, they never officially imported them here although there was a distributor in Kuwait I believe who had a branch in Dubai that brought a few batches in, one batch in 2005, one in 2010, but I'm not sure how many bikes made it in. Maybe not more than a handful each time.
So on to the bike, it's got a power commander and a wide band commander fitted, and an Arrow RG3 with no cat. Can't see any other mods which I recognise.
The bike pulls well from low speed - say 3k rpm upwards and has no issues with top end power, I've not noticed any flat spots which is good.
I have to say, I love the bike. It gets plenty of attention around Dubai, most people just want to know what it is and which planet it came from! I have to keep an eye on her when parked in busier public places, attracts people to take pictures etc...
I've found a garage nearby that has an experienced french dude who sets up suspension on bikes, they are also the importer for Aprilia in Dubai so hope they know what they're doing. I'm going to have issues finding MV expertise here (there is none basically), so was happy to find this forum which seems like a great informative place full of enthusiastic owners. I hope to be on here a long time and get to know you all better!
Some pics of the bike:
With her stablemate: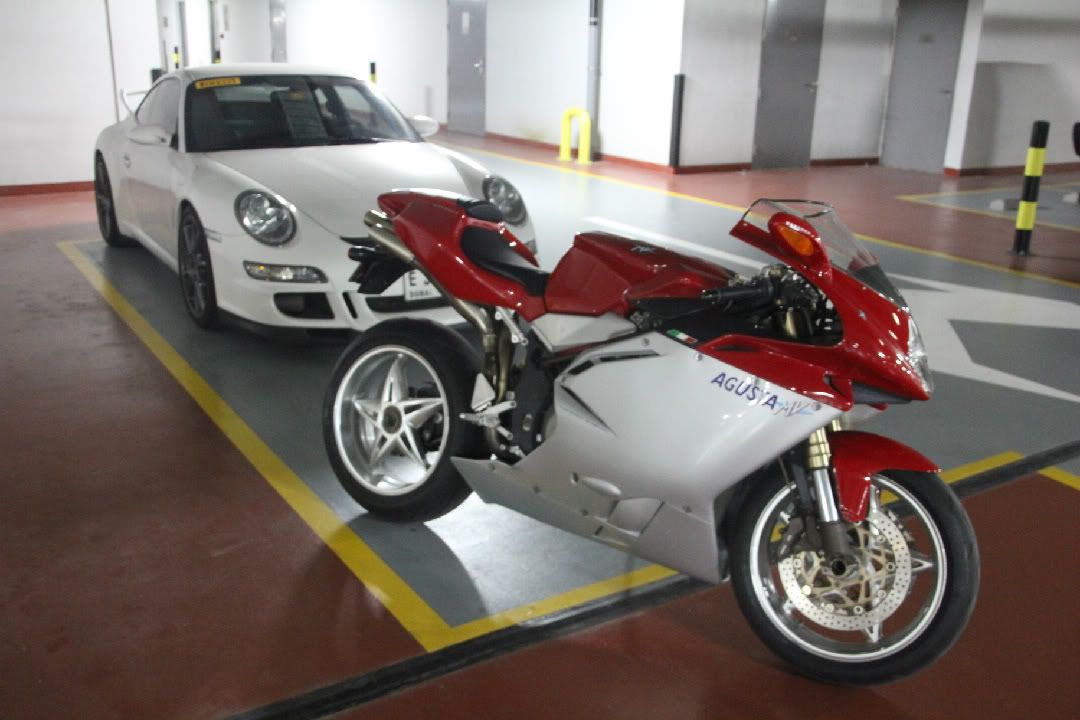 Outside where I work (you may recognise this from the new Mission Impossible movie):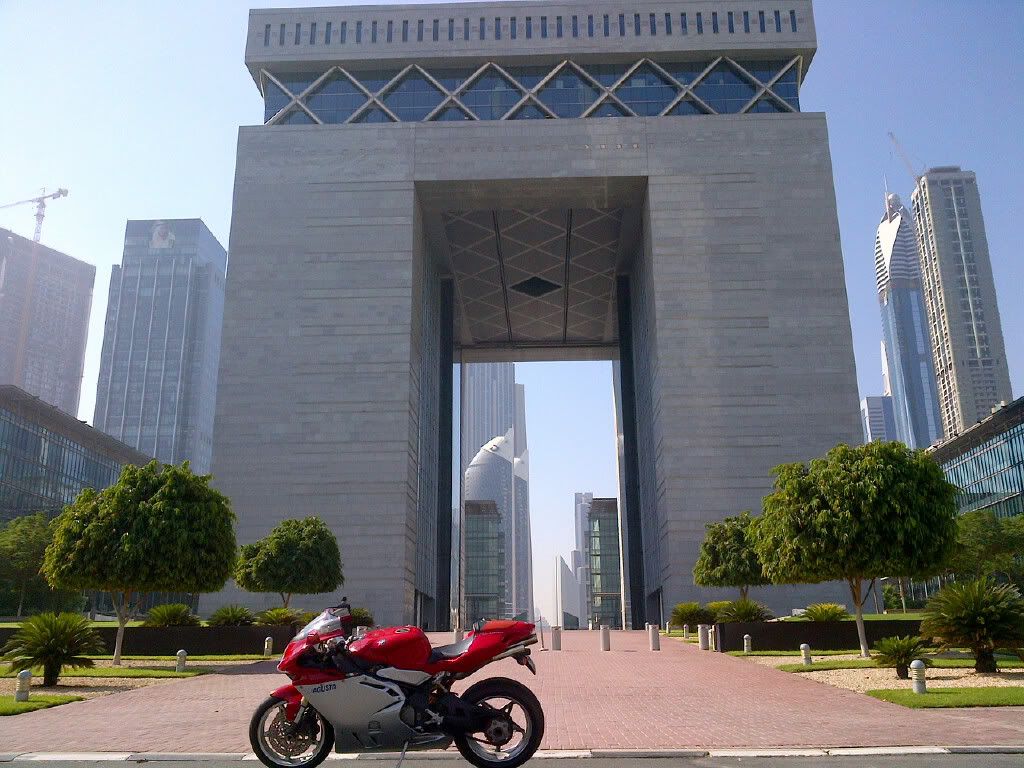 This building you may know: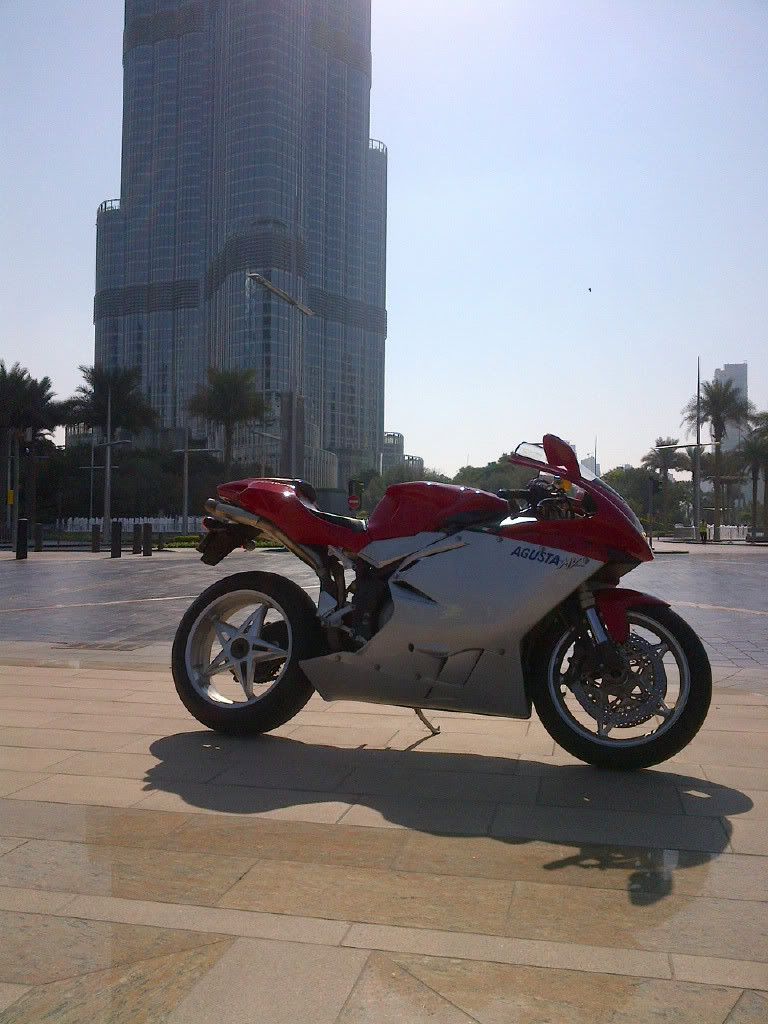 Winter has just started to kick in here, so we have about 7-8 months of perfect weather to get out on the bikes! Summer is a sweltering 4 months where temps are above 35, and can touch on mid to late 40s at worst!
Take care guys, and stay safe