Discussion Starter
•
#1
•
Hello all!!!!
I'm a new Brutale owner since last night..BUT the bike is in the UK and I'm in Maryland. My buddy and I are going to go to the IOM TT in June and I needed a bike to ride. We found one with some nice bits on it at a very fair price, so I decided to buy. It's a beauty with 10K miles on her and Gav says it runs great during the 120 mile ride home yesterday.
I know you all live for pictures, so here are some before the questions!!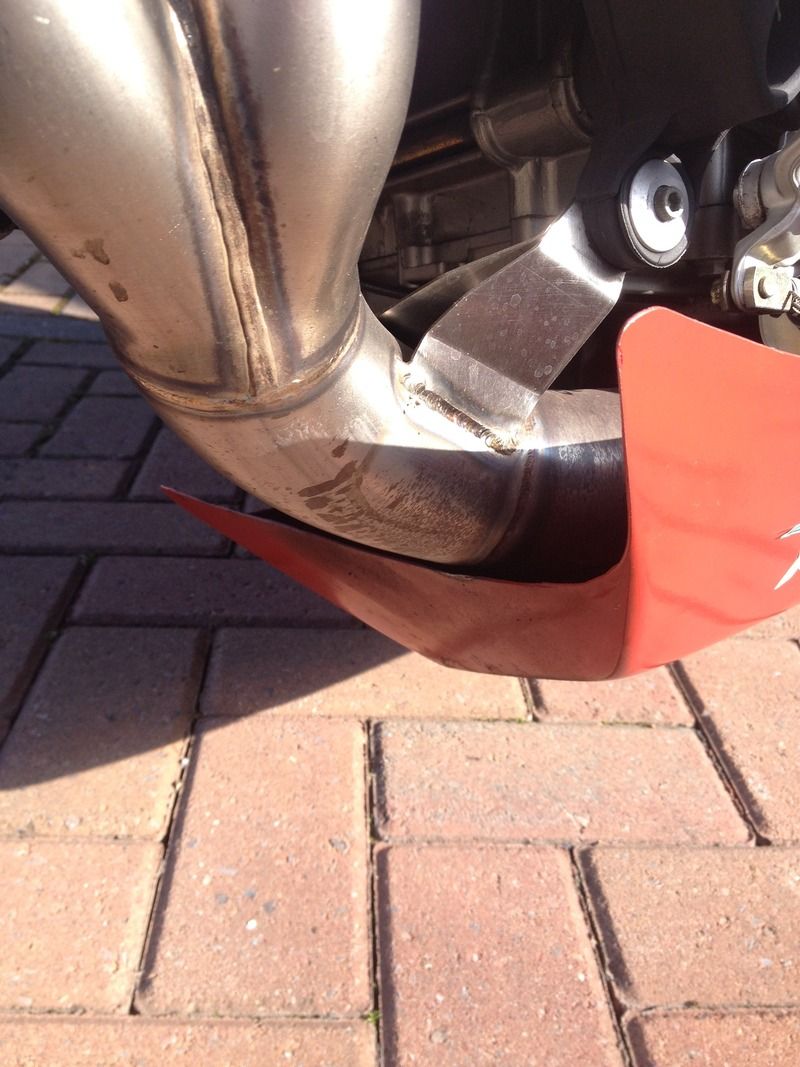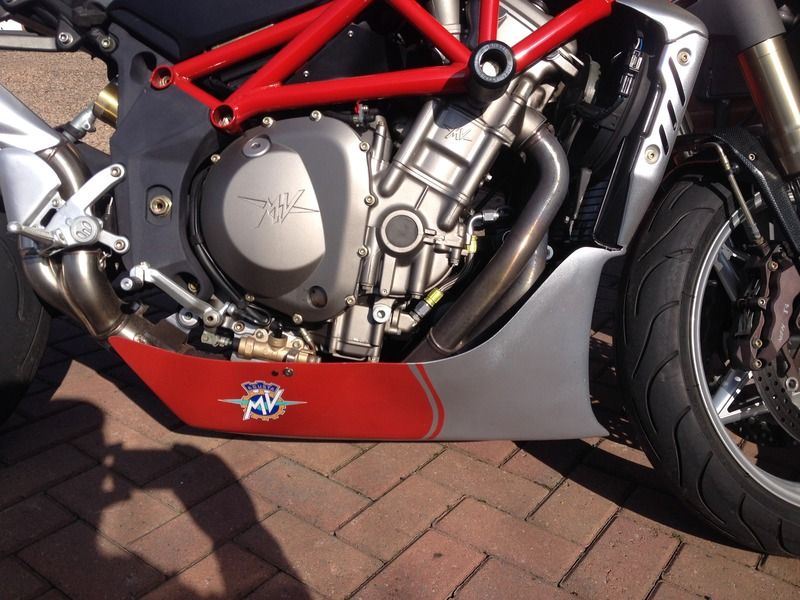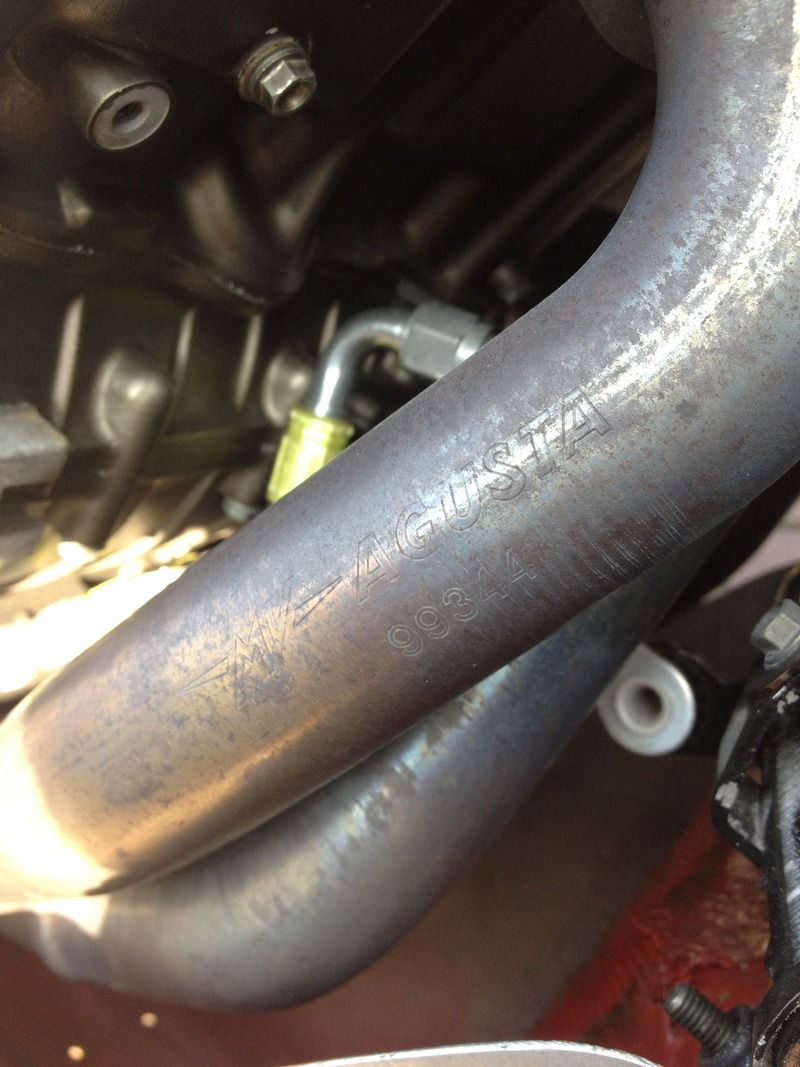 So, some help from my new MV family:
The rear cans are the4 MV corse version and the cat has also been removed as you can see in the pics above. Does this setup usually come with a new ECU or chip for the possible change in fuelling??
I will assume that the front headers are stock?
At 10K miles, what services should I (really my UK buddy
) do before setting off for a week of high speed riding over the mountain?
Plugs? Recommendations?
Air filter?
Oil was changed last last year.
The rear hub bearings were replaced at 6K miles as they were found to be bad at an MOT inspection. I DO NOT have the service book but we do have some service receipts that I have yet to see.
Tires are 2 year old Michelin Powers and have LOTS of tread left, so I think I'm good there.
Front brake pad recommendations?? Rear brake seems to be typical italian ineffective.... Might be good for holding on a hill, but that seems to be all. Maybe a bleed and better pad choice?
Headlight lens is in the list of things to do. Gav taped it up before riding home yesterday.
Gav says the throttle seems a little bit sticky and doesn't "snap" back properly. I think it';s the bar end mirror and he will look into that. I have a different throttle setup on my Multistrada that slows the first 25% of movement and speeds up the rest of the throttle cation. Is there such a thing for the MV?
What does this mean??
Is there a special plug or something??
Do these engines respond to a power commander and some tuning time??
That's all for now. I hope the pics show enough to give you guys an idea of what I have. Any input you have will be great and quite useful!!