Discussion Starter
•
#1
•
Finally had some nice weather on the weekend so I flew out Saturday morning and finally picked up my new F4! 700 Kms the first day and I had a smile on my face for every single one.
The sound this thing makes is absolutely intoxicating. I had brought the iPod in case I got bored but never ended up using it for the entire 6.5 hour trip. Just couldn't get enough of that Italian growl!
Already hit the 1000 Km mark last night so now I have to wait for the stands to get in to do the oil change.
Unfortunately the bike was slightly damaged during shipping as you can see in the pictures. They've placed an order for a new nose fairing but apparently I'll be waiting anywhere from 6 weeks to 6 months.
The bike is just awesome, but I do have a couple of small gripes that hopefully can be answered by you fine folks:
1. After washing it for the first time Sunday afternoon, I proceeded to go for a ride immediately after. Not sure if it was because of the water getting into something electrical, but the bike "stuttered" violently when twisting the throttle. What was strange is that it only happened when in gear... Was also VERY hard to get going from a stop. I went home after riding for a block, restarted the bike, and everything ran perfectly afterwards... Any ideas? The test will be this weekend after I wash it again.
2. My rear shock assembly wiggles to the left and right. I haven't tried torquing anything up yet but is this normal?
3. Like many others, my damn quickshifter doesn't work either.... Oh well, hopefully they get that sorted soon.
I'd like to thank everyone for the wealth of information you've already provided me (I've spent probably hundreds of hours reading already) and I look forward to spending the foreseeable future here with what seems like a great group of people!
Pics!
First time seeing it!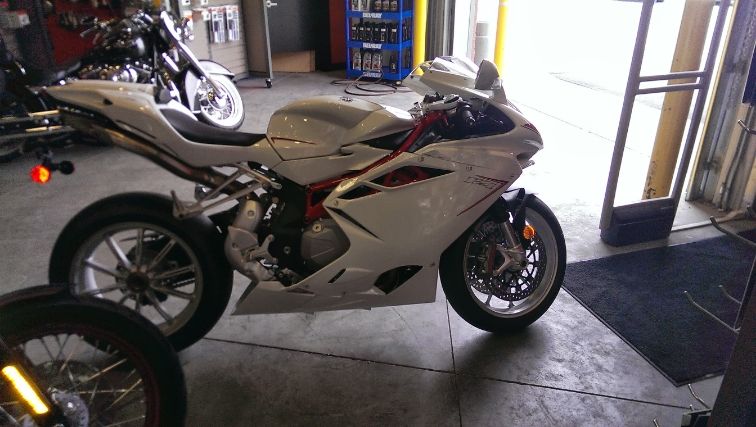 Finally home after the long ride.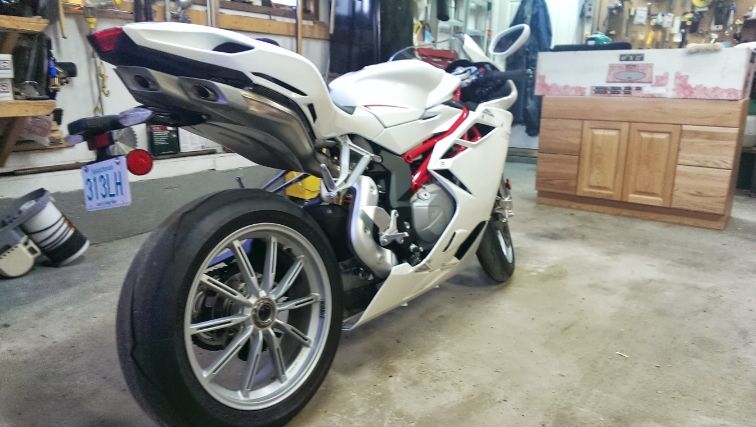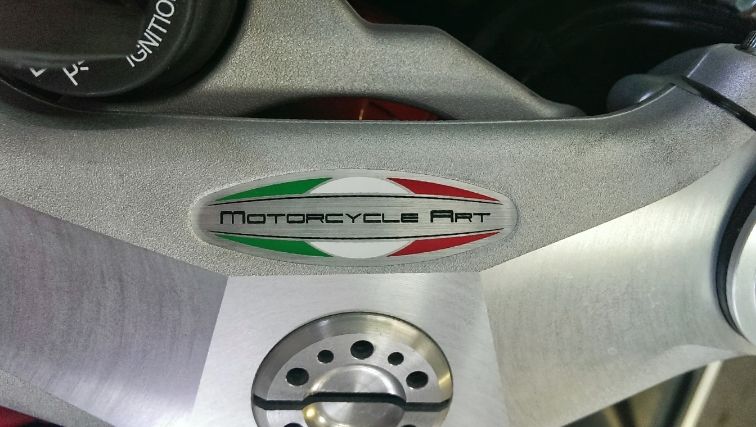 Damage