Discussion Starter
•
#1
•
Hello all,
So last week I updated my fuel pump hoses . Thanks
@silentservice703
for the guidance and hose. Now I see fuel dripping from the quick disconnect fittings. They are still the original plastic ones. I think now its time to update to metal ones.
I have read the thread on the fittings. As the thread is old, I wanted to double check if anyone has any recommendation on parts in 2020.
The parts I need ( Please let me know if you have any suggestions on parts below)
1. Quick disconnect Kit
Found one on ebay from Gotham cycles :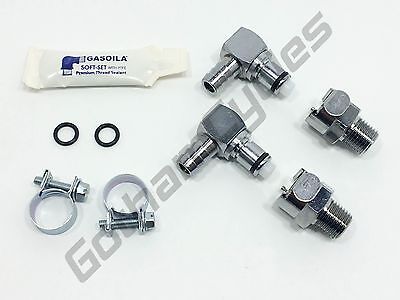 2. Grey John Guest fitting OR Square Black John Guest fittings, any suggestions on which ones are recommended ?
3. Gates 5/16 MPI fuel hose.
Let me know if anyone has all this parts together in stock. The old links dont work anymore.
Thanks in Advance,
Harshal