Discussion Starter
•
#1
•
I went to Bathurst (in the country for our o/seas friends) two weeks ago and picked up this 350 - two owner - second owner 82 yo old guy, loveliest man that I ever met in my life, he had it for 35 years and it had 8200 klms on clock perfectly original. it wasn't running as the ignition system had died.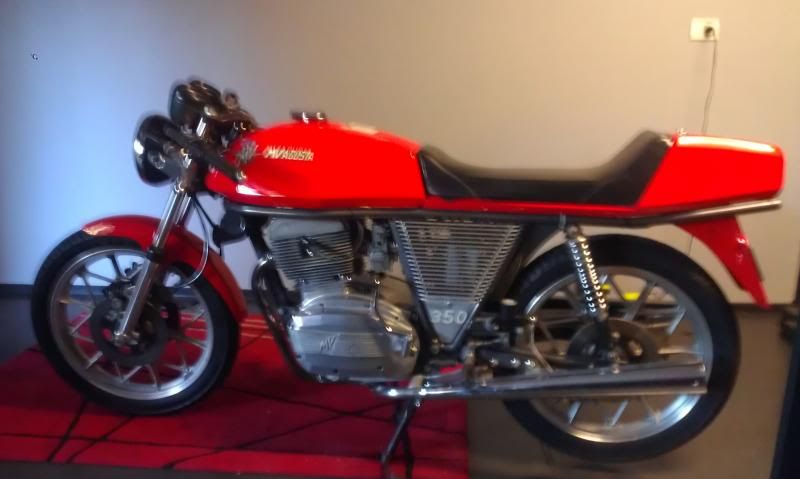 I happened to have a complete Powerdynamo electronic conversion ignition sitting on my bench top in my garage (which may not surprise some people here that know me :laughing
So I drove out there and collected it _ I can't help myself - btw ignition is now in, tuned carbs & it is running like a peach!
But interestingly I see this in his shed :jsm: :jsm: :
Australian delivered right hand drive - two owner from new 1966 - 70K miles and looks like a museum piece - never restored, simply kept like a treasured and precious possession and adored.
I ask the old guy whether it was something he'd consider selling, I told him honestly it was not my usual style or car, but I have an almost uncontrollable attraction to old, original things that are treated and kept in exceptional ways. He tells me that it has not been registered for two years, but he starts it every month and just enjoys the sounds and happiest memories of life that revolved around this car. He said he had left to his daughter in his will and eventually it would go to her - I said to him to discuss it with the family, and get back to me if they decided they wanted to cash in on it now and maybe use the money.
Anyhow a week later I get a call & it is go.
So yesterday I drive to Bathurst and collect to gorgeous big old lady 1966 Lincoln Continental with Suicide Doors:
The old guy was VERY emotional, as he handed over the keys, original books - the works. There was a tear in his eye, and I better than most appreciate how tough that was for him, I told him that he had my address and was WELCOME anytime to come visit and go for a spin in both the car and bike - he'd always be the true owner of those vehicles in my eyes. It was nice to see him crack a little smile.
Of course, my maiden drive, (meant to rival my lawless blast in Tuscany on the 750 America last year) being in Bathurst was at Mt Panorama :yo:
These pics taken at John Hinxman Vista at the top of the Mountain:
Note the lack of number plates :jsm: :jsm:


McPhillamy Park /Skyline:

Into The Esses:
Don't hit the wall, thru the Dipper & Conrod Straight appears::yo:
Drove this thing home a a touch over 250klms door to door & what a blast it was - certainly not a race car but the whole Limo feel was rather exciting for my son & I, very different to out normal experiences. Not a great car to travel incognito - every car that drives past looks in and heaps of thumbs up which surprised me as I thought people would view us as environmental terrorists.
For 1966 the appointments are mind numbing:
Power windows, including power quarter vents.
Air Conditioning,
Power seats with 6 way adjustments back & forth, Up & down & tilt back & forwards!
Am/Fm radio with power aerial
Automatic Trunk release
hazard lights!
& of course 7.2 litre 462 bcubic inch V8 :laughing:
The only problem is that at 5.7 metres it has taken over my garage:
That black door you can see with the MV poster on it is how I used to walk into the 3rd garage to my bikes - I now need to come from outside
Oh well, sometimes a few sacrifices only make things more gratifying - ask my wife who's car has been moved outside! :laughing:
The old bloke needn't worry, it's gone to right home - it will be treated just like my MVs.