Discussion Starter
•
#1
•
I woke up around 4 A.M this morning due to excitement about going to open my new purchase. I got out of bed around 5:15 took a shower to prepare for the 2 hour drive to Oklahoma City to go open my baby. My father and I left around 6:00 A.M., still pitch black outside really quite chilly the car had frost on the windshield. It didn't phase me, as I had so much energy I was ready to go!
We arrive at Bauer MV Agusta around 8:05 Bud Bauer, is moving some cars around in his shop, and has on an MV hat, MV Shirt, and MV Jacket. I think wow sweet real motorcycle guys! He shakes my hand we do our intros, and he brings me out to the shop where I see this...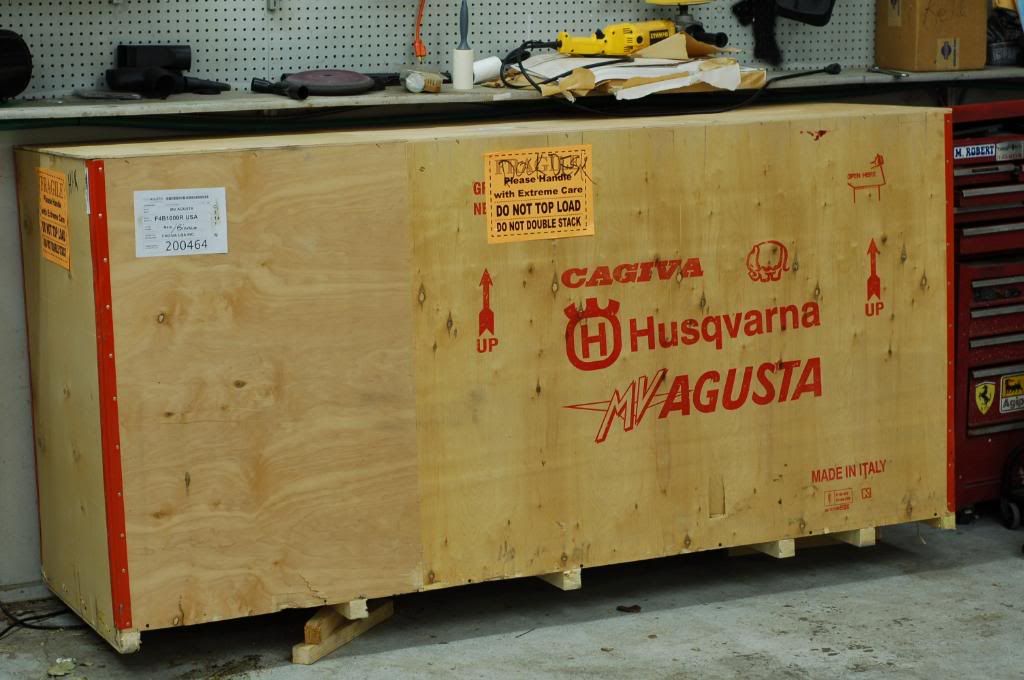 At this point I am seroiusly excited giddy like a little girl. He makes me feel at home, offers coffee, lets me hang out in the shop, introduces me to the Tech and his Sales Manager. I don't remember their names, B is the tech, he has a thick accent, sounds Italian. The shop is cold, and so they want to get the heater going, I could care less, but contain myself for the time being. Posing for pictures such as this.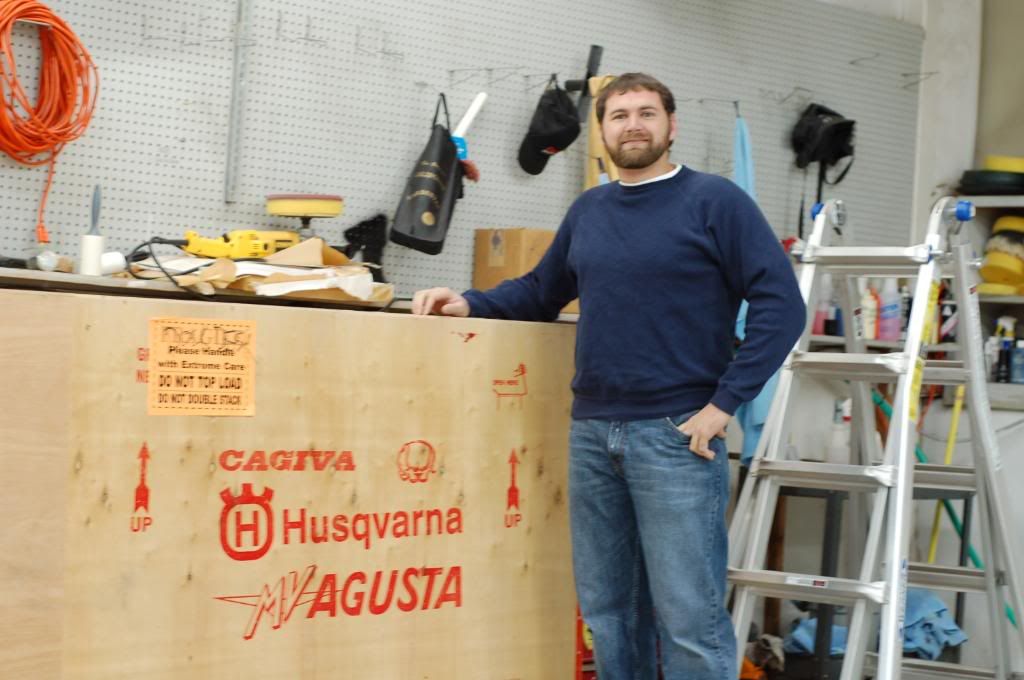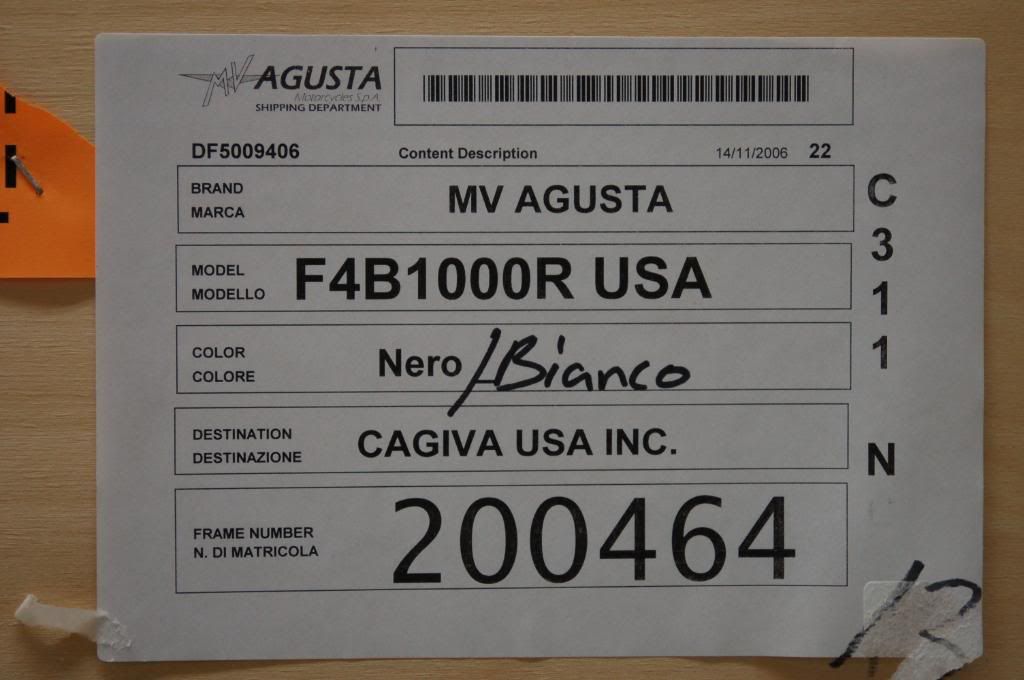 I am super pumped! LETS GET THIS BABY OPEN!!!
B Grabs a crowbar and goes to work! I stand back and wait....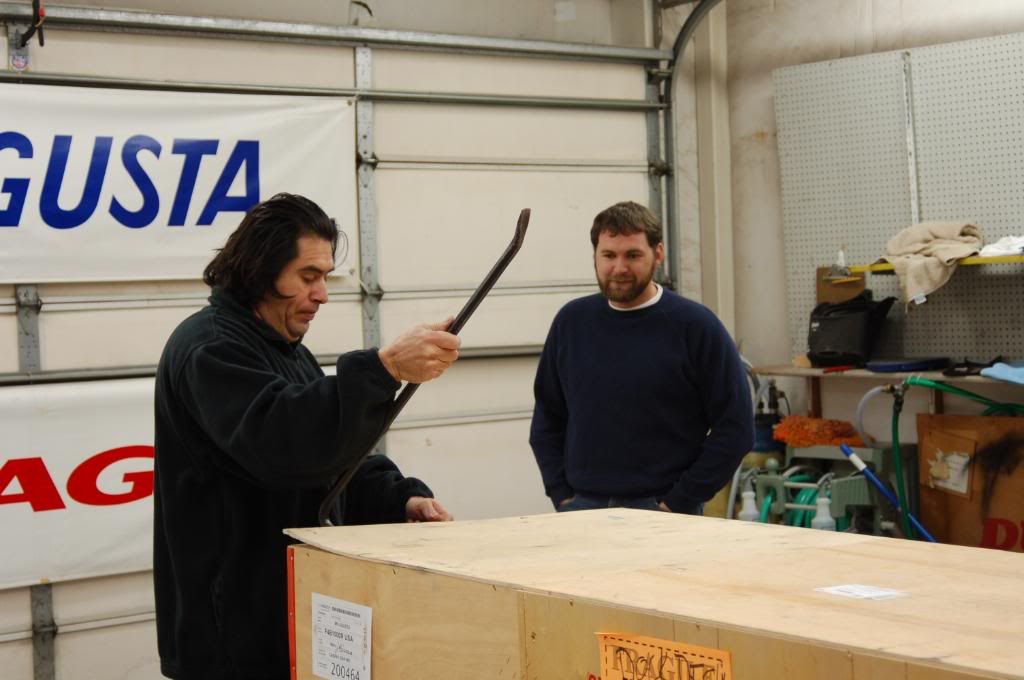 almost there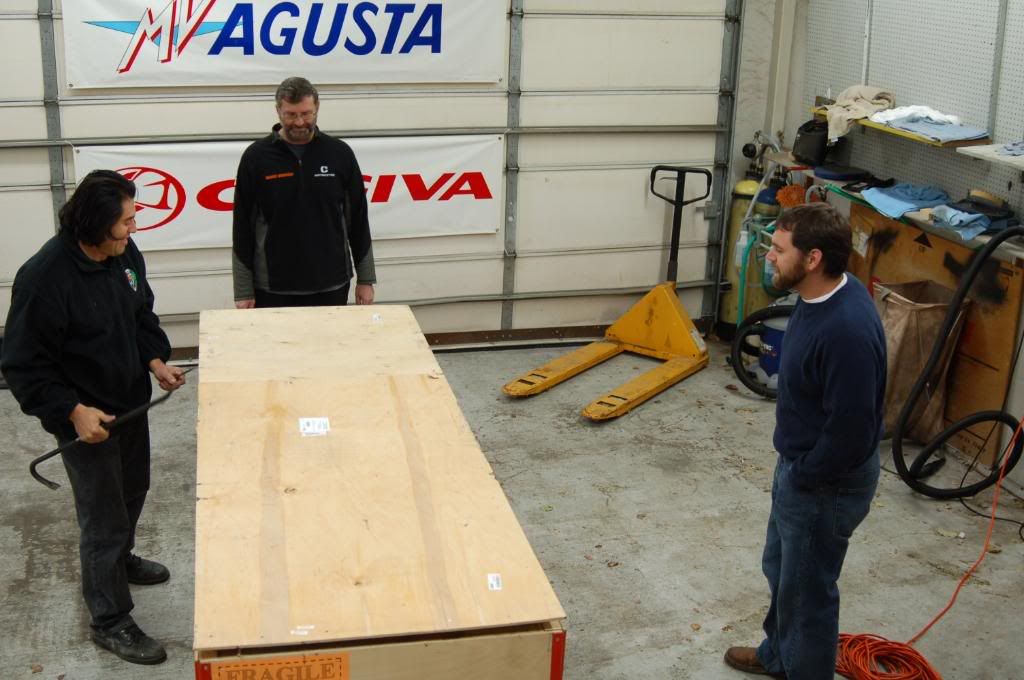 LETS TAKE IT OFF ALREADY!