This is what happened to one of the French MV forum members...
Rolling down the highway peacefully and all of the sudden it could sense some serious heat under his butt. He looks down and sees some big mama flames coming from somewhere down under.
He jumps off the bike and 5mn later this is what the bike looked like.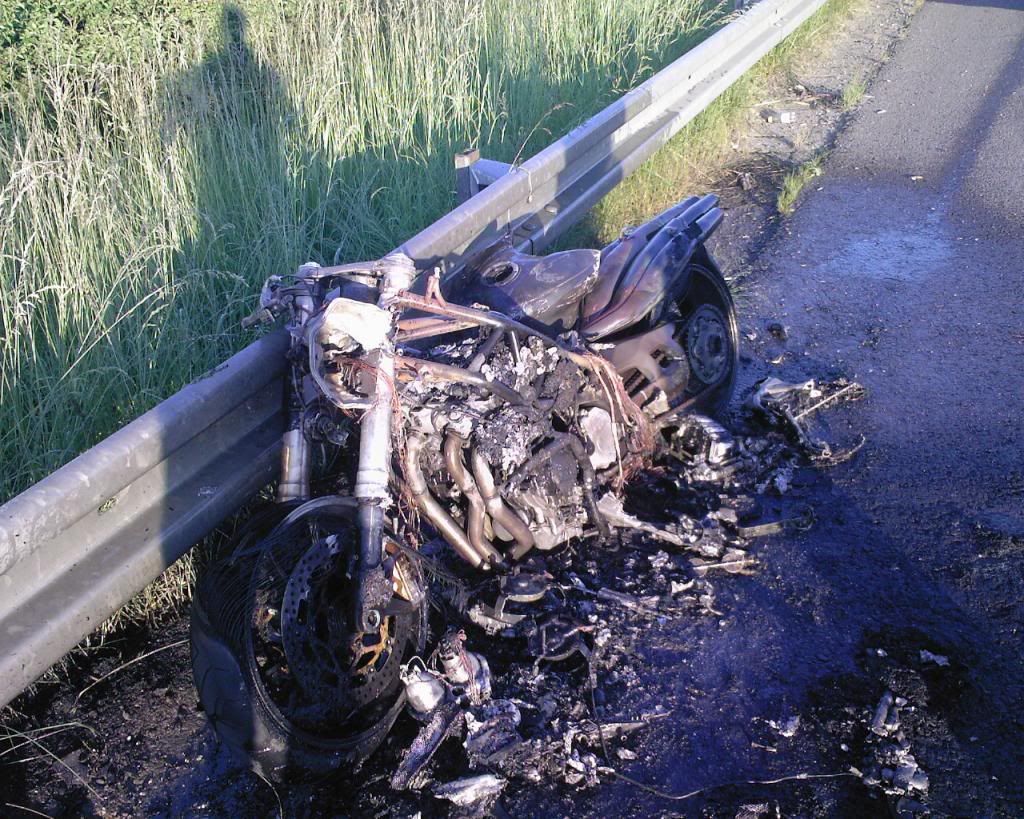 so much for not using our NIWI.
...just kidding
Insurance should cover all damages. Basically buying him a new bike.
RIP...