Discussion Starter
•
#1
•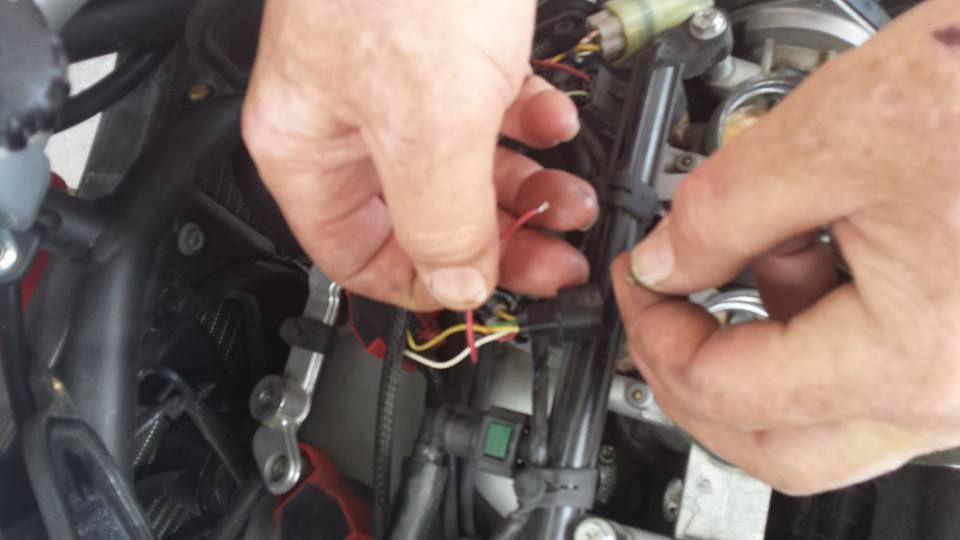 Was at the track this weekend. Great weather and great riding. Thankfully this issue didn't show up until the fifth session on Sunday. While on my out lap this session, the bike started to run rough mid turn, it felt like it lost a cylinder. I stood the bike up and gave it some gas, and for a second it seemed like it was back to normal. But then it started up again, so I limped off track and back to the pit.
I tore into it a little in the pits, but realized it was more than I wanted to deal with only two sessions left.
Got into it today and found this red wire had come loose from it's connection on the center cylinder's primary injector. So I soldered it back together. I have yet to start it back up because I need to clean my air filter and have yet to get the chemicals for that.