Hey guys,
I found a tiny piece of steel stuck on the magnetic drain plug on the last oil drain. I suspect it may be from the transmission (2012 F3 675). It is roughly 4mm long x 2mm wide by 1mm thick and magnetic as fck. There was some very light magnetic fuzz on the drain plug also, but nothing solid. It was only this one piece.
There is nothing in the oil filter (clean as a whistle after I cut it open), the oil has its usual aluminium glitter which I identified is coming from my slipper clutch inner hub.
I suspect it occurred after changing my clutch hub to the new part, after firing up the bike I letting it warm up. When shifting into 1st gear, it came with a loud clank. It could also be unrelated and just from wear & tear. Looks like a tiny piece of a shift dog? What do you think?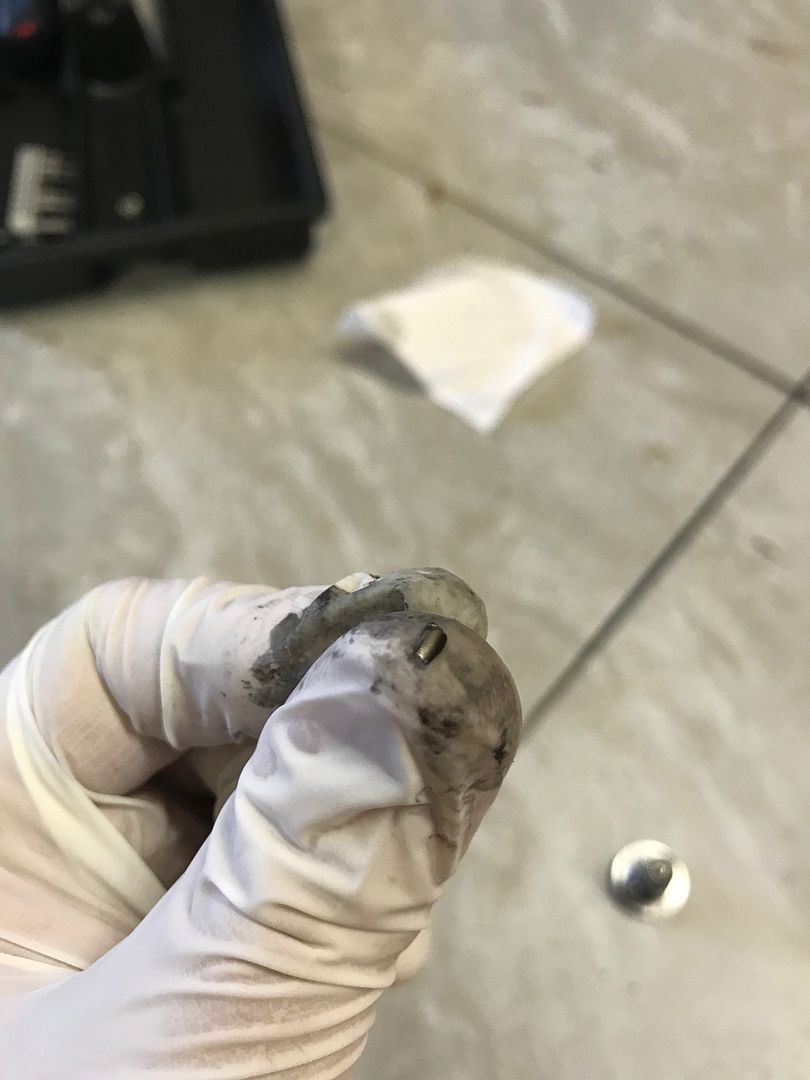 I've ridden the bike several times and pretty hard after this oil change. No issues or noise what so ever, shifts very smooth up and down. I plan to change the oil and inspect again soon , if there is any more metal on the drain plug I want to remove and inspect the transmission. If its clean I'll leave it and keep running it.
Suppose I wanted to take out the transmission, would I need any special tools. I know the manual spec's some special items like a transmission stand, but would I be able to remove and inspect without them? I've got the usual tools to remove the clutch so mainly worried about anything special and if I could get the job done without it. More worried that once I take it out, without a stand I risk everything coming apart and I end up with a pile of gears to try make sense of.