My F4 is the slowest of my bikes, or i should mean i ride it the slowest compared to all the other bikes that i own.
But it feels fastest and sounds the best and loudest.
My F4 runs very hot, it actually burned a piece of skin off my leg just this afternoon. I will never attempt to ride this thing in the summer or you must be outta ur mind. No overheating yet, but im sure it WILL happen because everytime i stop it creeps past 100 degree celsius fast!
My F4 is heavy compared to my others, it is tougher to make simultaneous direction changes due to its weight and the handling is just not confidence inspiring after adjusting the suspension 7 times by a pro. I constantly feel like the bike want to kiss the ground when i lean. Scary but fun at the same time. If one have never ridden any other bikes before an F4, Im sure nothing can be found wrong with the handling, but if u have ridden any other recent sports bikes, u will know this is a heavy and cumbersome ride.
The ergos on my F4 are the worst i tried, its a good workout after im done and thats why i love it too, this is the only sport that i do now. Turning the steering lock to lock one time when i was washing it for the 1st time almost cost me to lose a couple fingers against the fairings.
However with all the negatives by others and me, this is a bike i really love. I love the materials that went on it, everything is put together a million times better looking than anything else, all the screws are the same color, gold. The design and beauty of this bike is the best i seen, and i can honestly say i love everything about it, even when i cant ride it when its above 70F outside, or when im going the slowest.
The hype, the mystic, the legend all help sell this shit to me very well, but ABOVE ALL, the sound and character of the engine, the looks, and the feeling of looking like Brad Pitt or Tom Cruise when im firing down the road is just awesome to me.
The bike is just too beautiful to say no to.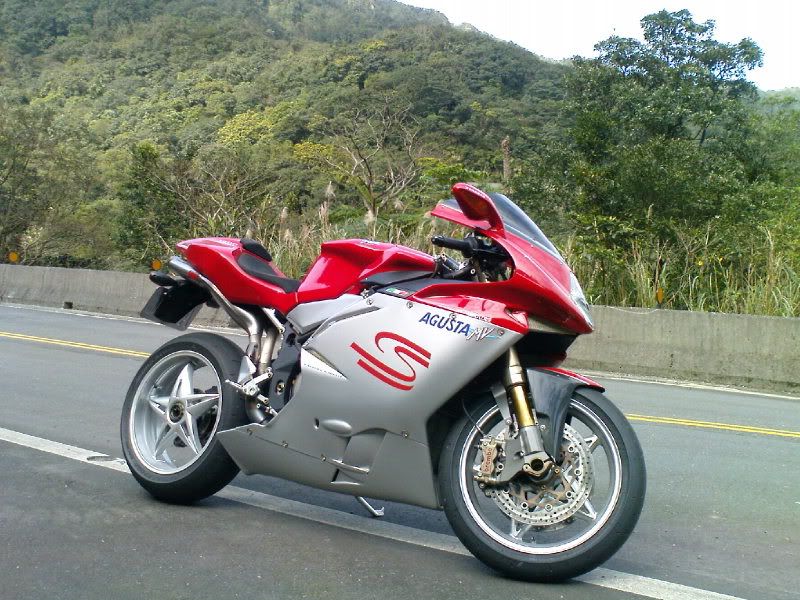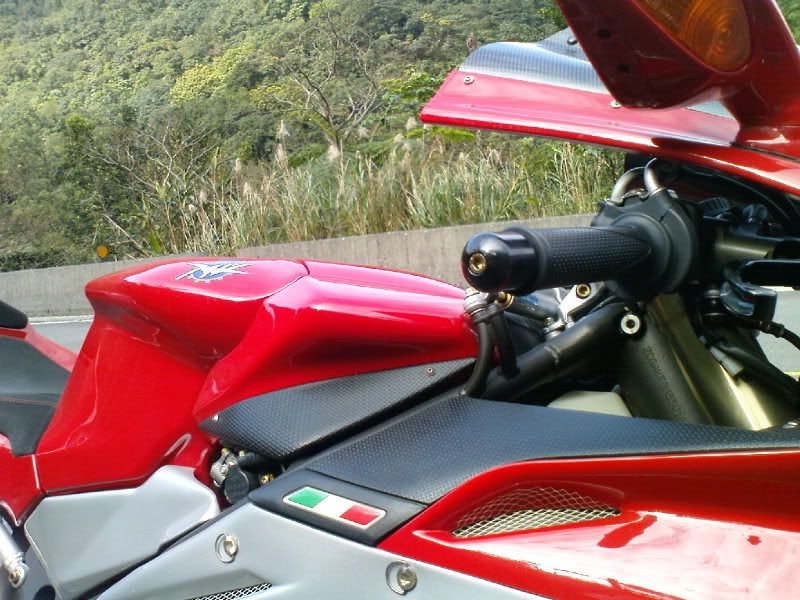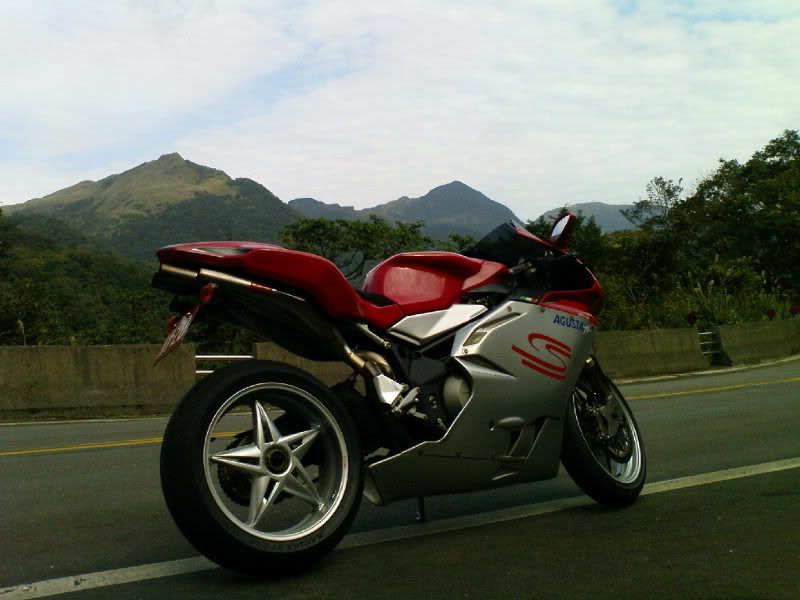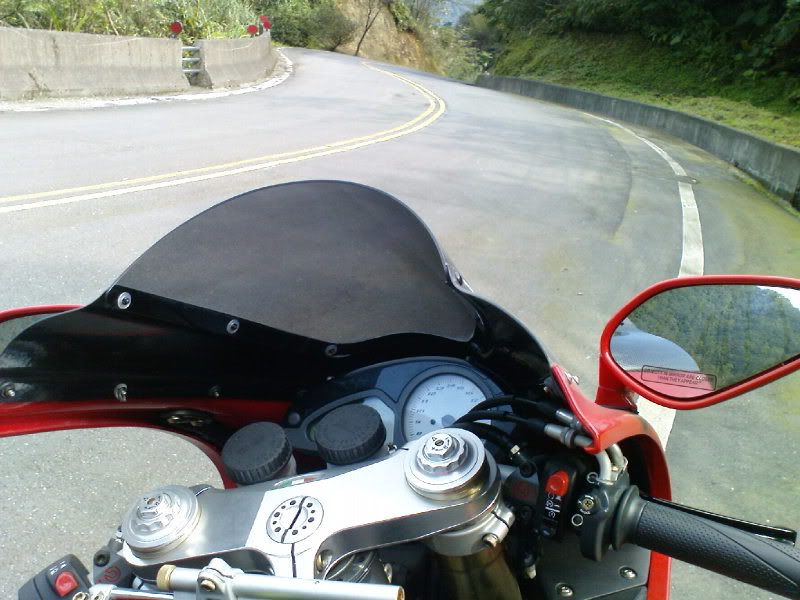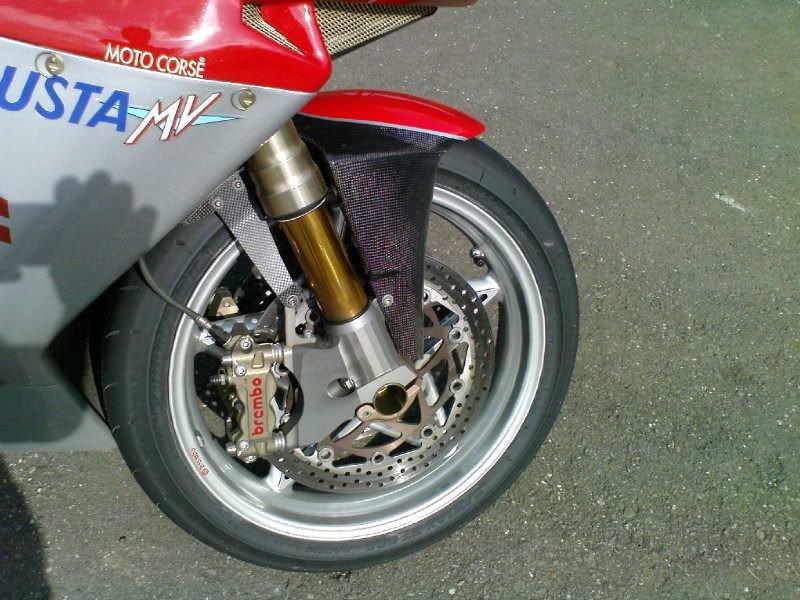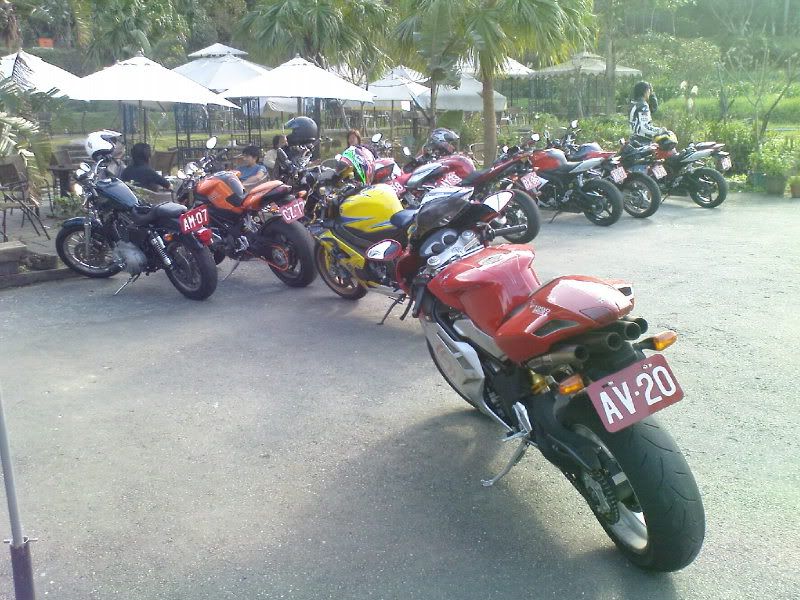 My first wash and wax, its relatively easy to clean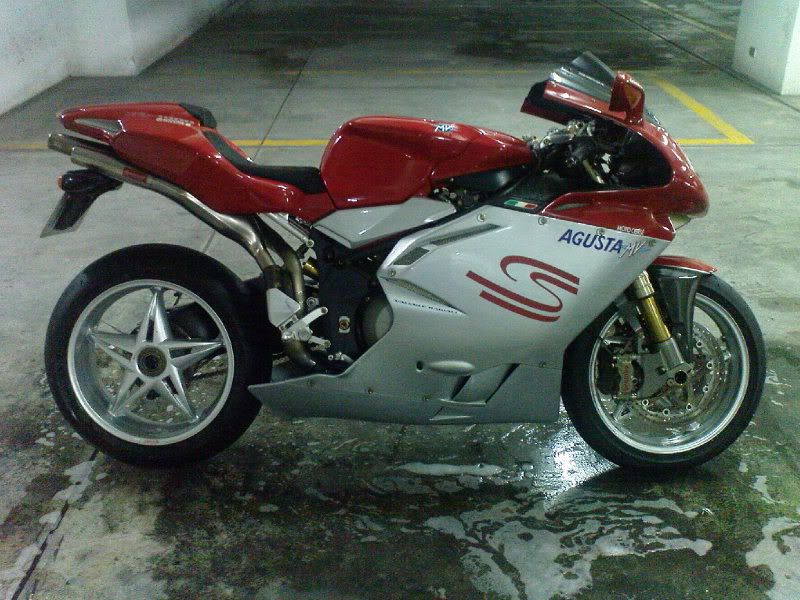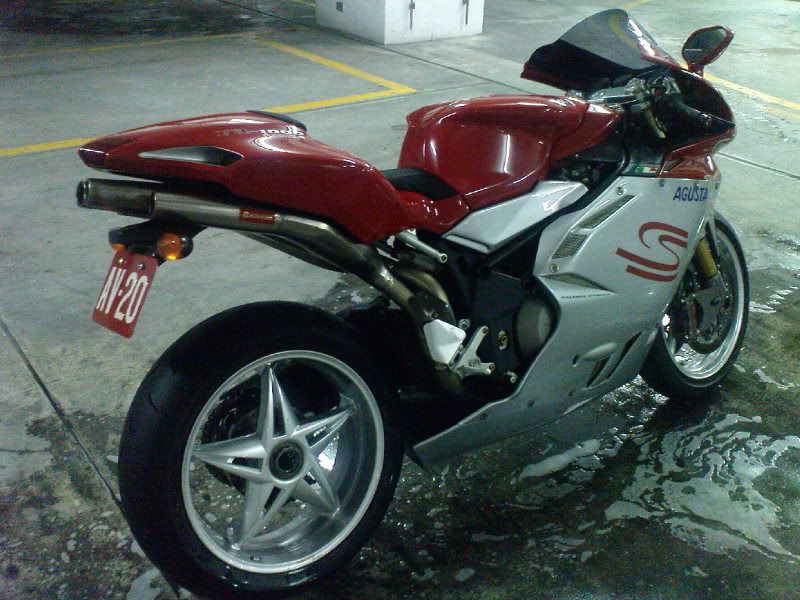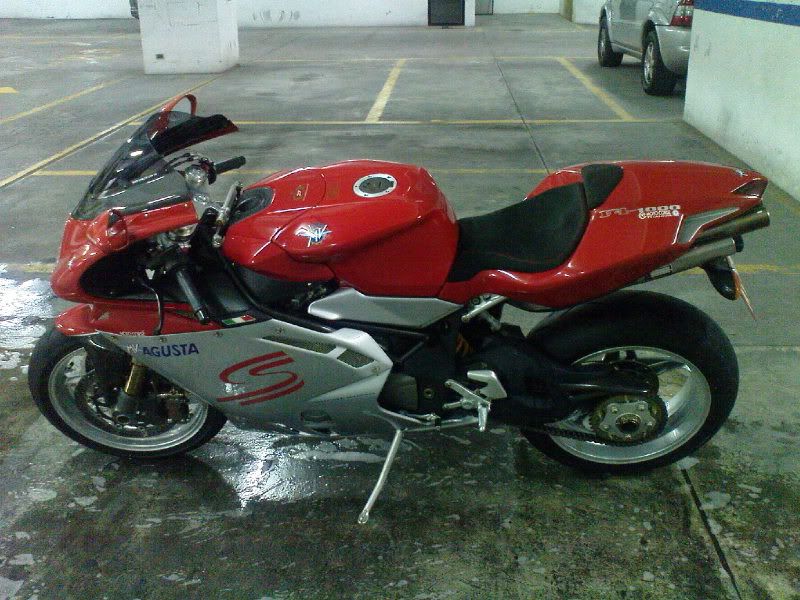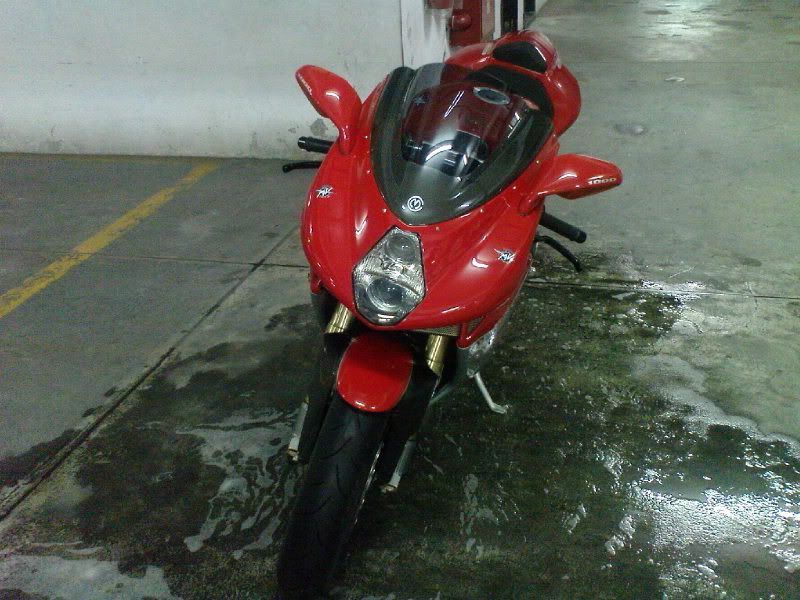 It looks STUPENDOUS in the city too !! :f4: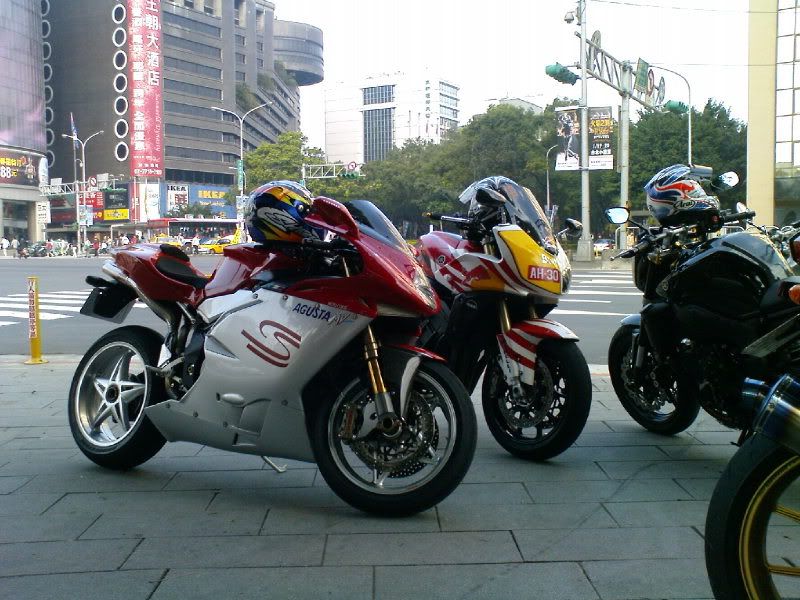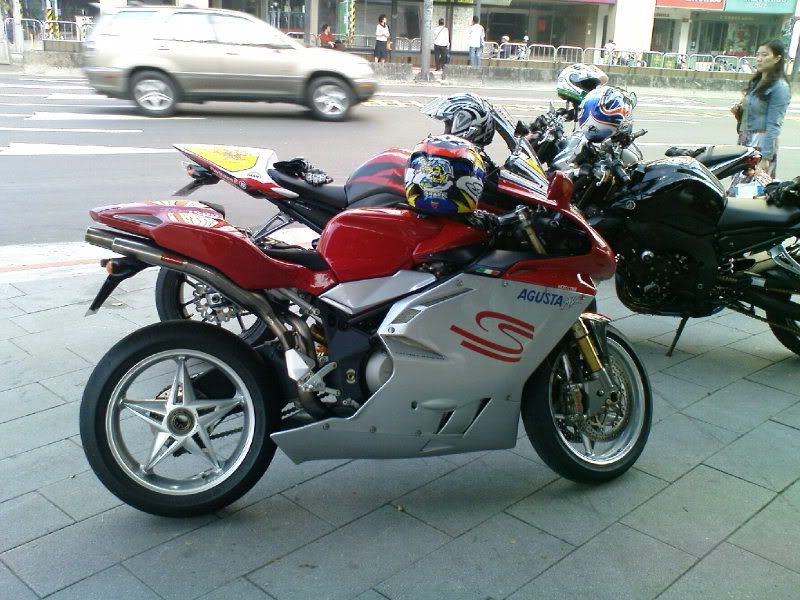 Another worthy enemy spotted in the shop also designed by u know who :