Been lurking around here for a while, but since I'm sadly enough not yet have got an MV even thou I have drooled on them since day one, I didn't want to be a postwhore on this great forum.
Anyway.
It had always been the plan that I someday should get a Brutale, even thou I liked the F4 as much. But the Brutale seemed to be more everyday practical with the upright riding position. It was decided that I should have had one this summer, but the brain -Read $$- won over my heart
And I bought the new Yamaha FZ1-N, a model you dont have in the states. It has got the full monty and makes now 152 HP on the wheel, but still it will never ever be close to a Brutale, and within two years this model are on every corner, and a new model is for sure on it's way.
So the plan are now, to keep it as an every day streetfighter, and get an F4. The big $10.000 quistion are now.
How are the engine characters between 910R and 1000R? I know that the aerodynamics plays a role when the bikes are gaining speed an the 1000R has this advantage. But overall, can you desribe the two engine's?
Just so you can get a picture why I "Just" dont rush out and buy an MV, here are the prices in Denmark on the two bikes. These INSANE high prices are due to our Taxes on Cars and bikes.
MV Agusta F4 1000R $71519 :banghead:
MV Agusta Brutale 910R $60791 :banghead:
The Yamaha FZ1-N I bought seems like an gift in comparance, but sure still expensive. seen with your eyes. $31289
Here are some pictures if you never have seen this bike.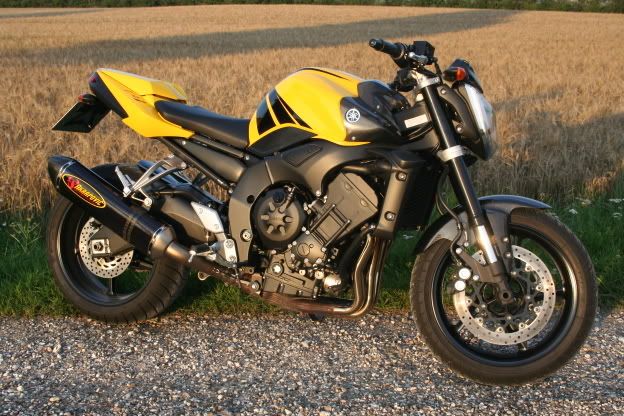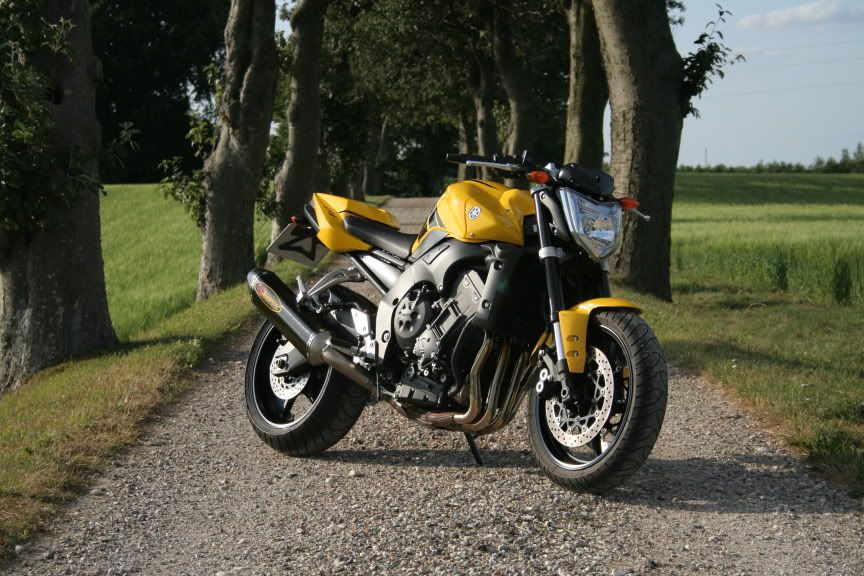 Cheers Lars
Denmark