Hi folks,
Change in plans as far as track weapons go (picked up a Honda RS250R), so the MV is going back to street duties.
I have for sale one excellent condition (as in used for one track day, max 5 20min sessions = 1hr 40mins total) set of Amour Bodies Pro Series fairings for the F3.
Never crashed or been down.
Has a light coat of rattle can black & white over the factory primer grey.
Includes set of DZUS fasteners, no windshield.
Price:
$450/USD.
Location:
Orange County, CA, USA
Prefer local pick up, but can ship at cost to buyer (it's a big box 36"L x 24"W X 23"H).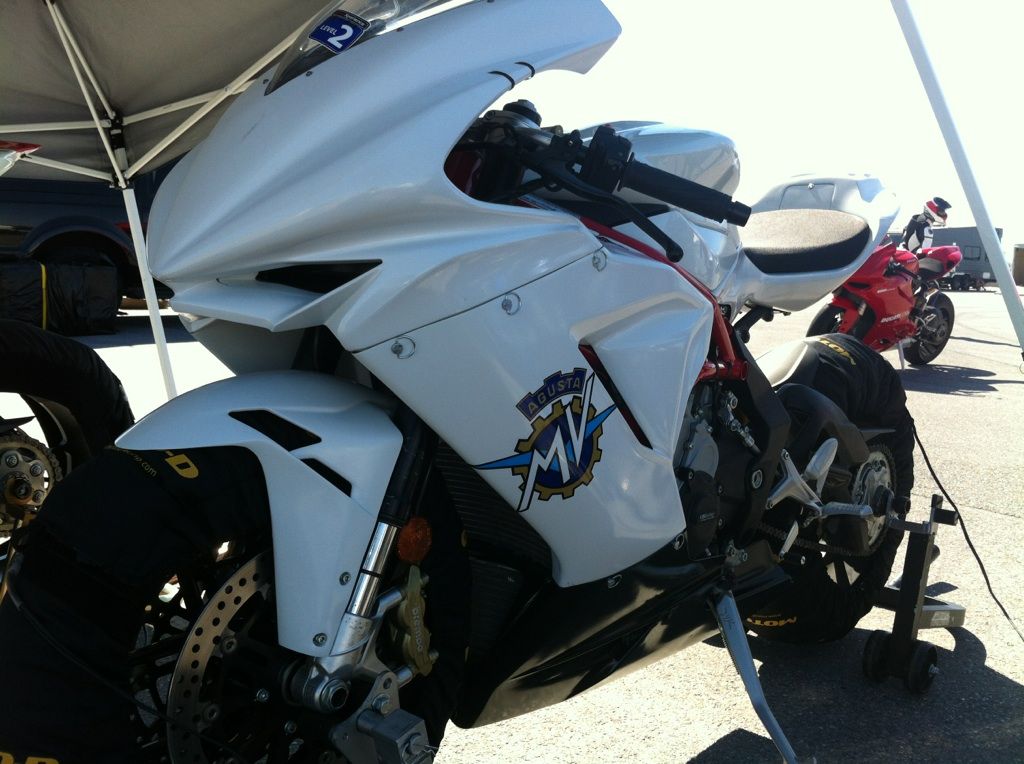 Here's a link to the site where purchased (w/pics).
Amour Bodies
Thanks for looking.