FS 99-09 entire body panels, custom painted, including tank. $600 firm
These are genuine OEM body panels and fuel tank that are up for sale. They were the original panels on my '05 F4-1000S, in red/silver, and were custom painted a 3-stage candy pearl red and flat black. There is one piece missing which is the right hand side lower tank cover. I've since gone back to the original body so these are up for sale..priced to go fast!!
$600 takes everything!
Buyer would be responsible for shipping costs.
The portions that are painted black are just a base coat and there is no clearcoat laid on top. Only the candy red has been clearcoated to protect it. A reputable body shop or paint specialist can easily remove the flat black to reveal the beautiful candy red pearl that lies beneath.
These would serve absolutely perfect for a track bike as over time, the paint has suffered some knicks and scratches which I attempted to show in the photos to follow:
What it looked like as it was assembled on my bike: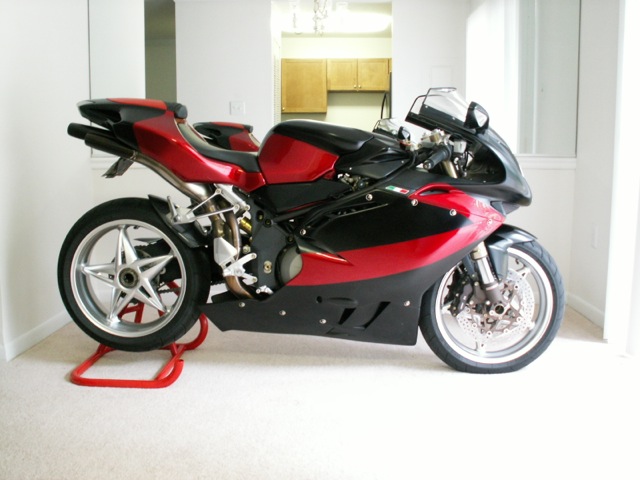 And now, the parts....