Discussion Starter
•
#1
•
Hey guys I am trying to help selling my good friends 2008 848. He bought the bike brand new from Champion Ducati here in Charleston SC back in 08'. All service is up to date done by Shad over at Champion. Current milage is 2,138 clean title in hand.
On our last trip to Roebling Road, Julian went off the left side of the track and low sided the bike going threw turn #9. Bad news is he broke his Collar bone, good news is the bike only suffered cosmetic damage. All of the OEM pearl white body work was scratched or cracked (not included). Because of this Julian went out and bought a complete set of plastic with fastener/bolt kit for fairings ($1,000 total). Bike needs a wind screen and new clear alternative brake light turn signal unit.
http://www.nicecycle.com/ProductDetails.asp?ProductCode=573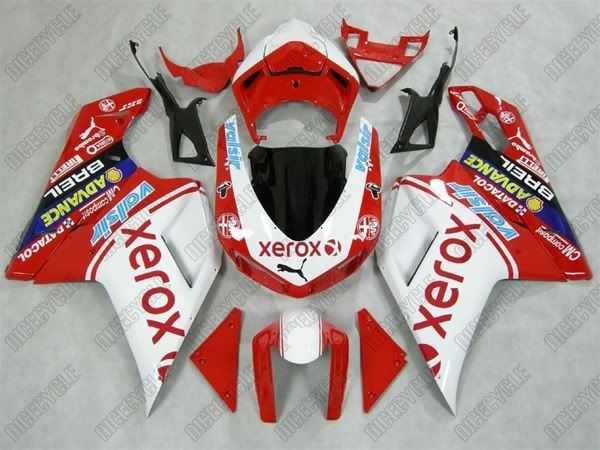 The only other damage to the bake is some very minor scuffs on the clutch cover and a very tiny nick on the front left side of the gas tank where the dampener touched. The frame, sub frame, triple clamp, forks and wheels have no visible damage. Bike starts and rides fine as you can see from the video.
His reason for selling is simple, is taking a break from track days and is about to buy a new BMW GS so he can ride more day to day.
If I don't find a buyer as the bike sits now, we are going to mount up all the new plastic and then list the bike on eBay.
Asking Price is $8750
Upgrades include:
-Full Termi System with Race ECU
-Carbon front fender
-Carbon Key guard
-Carbon heel/pipe guard
-Steering Dampner
-Tiddy tail plate relocate kit