Discussion Starter
·
#1
·
I managed to buy a screen from Italy under the guise of a universal fit 'cupolino' but the seller added that it would fit the MV750. It arrived this morning and it is a Biondi, part number 8010156 which denotes that it is in black. 8010155 for white and 8010157 for blue. It did come with a fitting kit, this despite several people stating that the kit would not come supplied and was extra. Biondi certainly do make separate fitting kits though
Ive just tried to fit it and there is no way the brackets will fit over the headlight mounting bolts which are to thick to fit the slot. I do appreciate that its a simple matter of filing the supplied brackets to fit. However on my 'travels' found this post
http://www.mvagusta.net/forum/showthread.php?t=36794
It mentions part number 8010168 and which seems to be a specific fitting kit for the Brutale. It is certainly available from European suppliers at about £18 GBP plus shipping. The post also mentions ensuring that you get the mounting hardware that 'replaces' the stock headlight mounting bolts.
This is what I got in my fitting kit;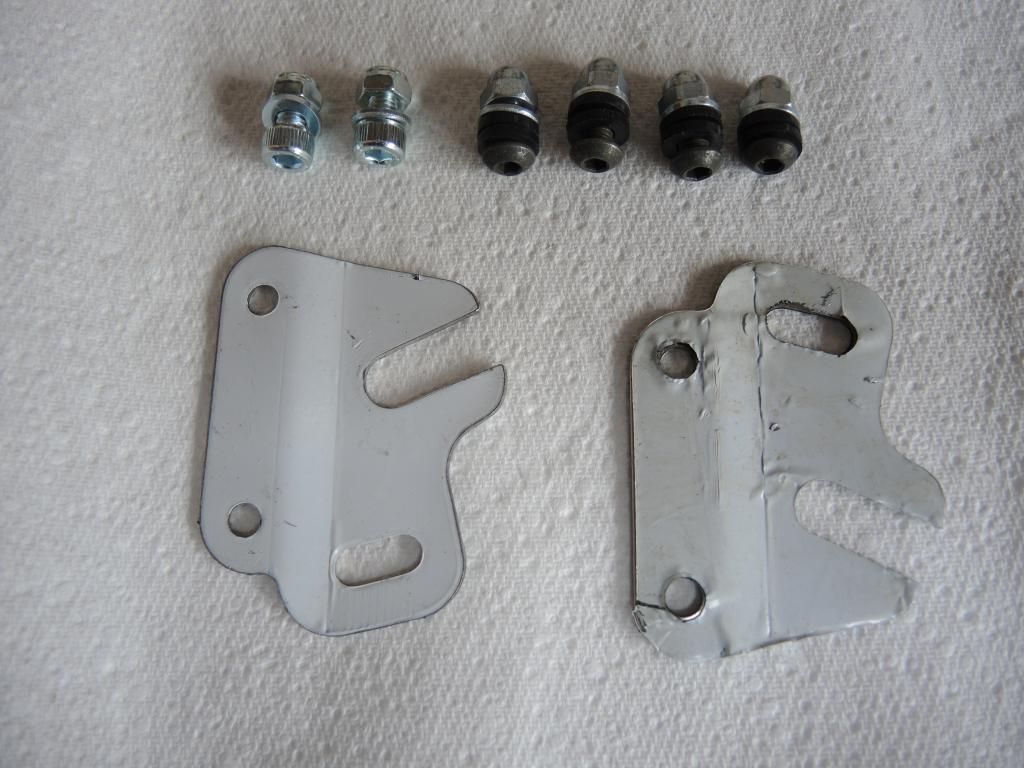 Here is my quandary, I don't want to order the additional kit if it doesn't give me anything extra than the one I was supplied with. I'm of half a mind anyway to make my own mounting brackets to raise the screen, as the supplied ones appear to short and sit the screen very low. It would appear that other owners have followed this route when fitting the Biondi. Unless the additional fitting kit I mentioned does supply different brackets.
Can anybody who has fitted the Biondi screen advise if the brackets they received are different to the ones I got and if they also received modified headlamp mounting bolts in the fitting kit.
Cheers
Fent