Discussion Starter
•
#1
•
I've been in love with the MV Agusta ever since I first laid eyes on one in the magazines way back when they were launched in 1998. I was keen on a 312R or a 312RR, but I decided that the Ago is what I actually wanted and thanks to this forum, I finally found one
:f4:
I cant thank you enough Doug (DBC) for the beautiful bike. You're an absolute gentleman and it was an absolute pleasure dealing with you!! Drinks on me whenever you're in town
Thank you Stephen (Almeriman) for all the information and support !! Wouldn't have known half the things I know about the Ago if it wasn't for you
Thank you Nick (J_Spec) for the leads on Ago's for sale.
Obirgado Rui (Ruilosa) for your pm's and support !
Thank you Blake ( Veltro 1) for your help and I'm sorry that there's one less Ago in the USA now
... I promise to look after her
A big thank you also to Italia, Sagerider, JimboF4 for all your help when I was initially on the look out for a 312 and to Wnehme and Chrisbanks00 for the shipping information !!
And last but not the least, a special thanks to each one of the members here. I haven't seen a friendlier and more knowledgeable forum :yo:
The bike is #94 of 300 and now for some pictures:
Just before dispatch :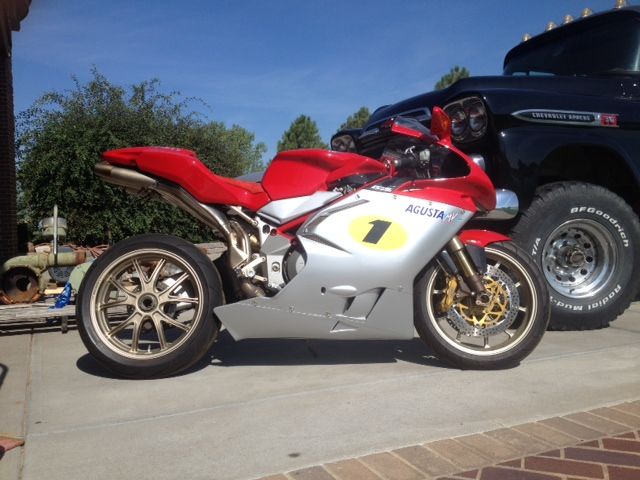 Some good crating by Shipmybike.com...