Discussion Starter
•
#1
•
Ha...
I Bet you guys thought this thread
has something to do with the four wheels
but guess what... you are wrong....
here is a look at the super exclusive and super expensive
motorcycles from these italian stables....

________________________________________________________________


LAMBORGHINI
------------------------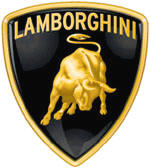 Autodrome Cannes has presented an extremely rare Lamborghini Motorbike designed in collaboration between Lamborghini and the French leading-edge racing bike constructor Boxer-Bike.
The Lamborghini Design 90 is powered by a state-of-the-art, 4-cam, 4 valve per cylinder straight-4 engine.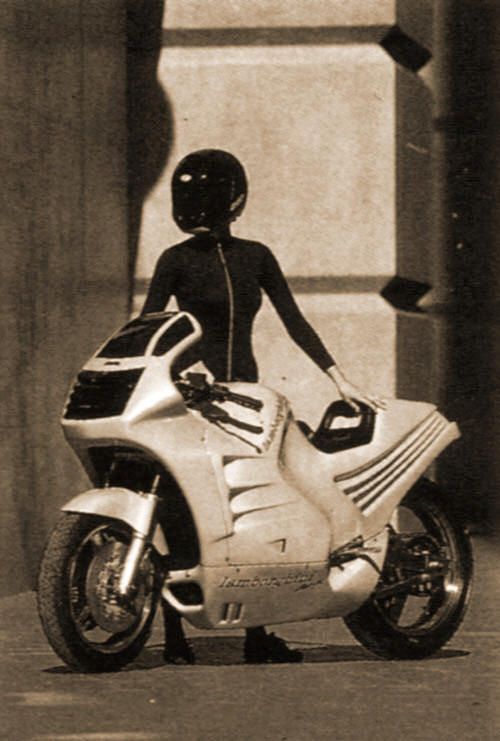 The motorcycle has an output
of 120 hp
and less than 396 lbs. But this bike was only a dream for millions of Lamborghini and motorbike enthusiasts. Less than ten of these exclusive motorbikes were ever built with the complete fiberglass dramatically aerodynamic bodywork, sharing the same inspiration as the world-famous "25th Anniversary" Countach.

here is the pic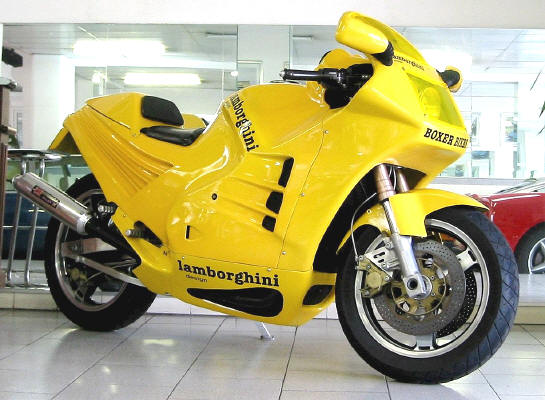 ___________________________________________________________________


FERRARI
--------------------

this is a article on the International Historic Motorsport Show at Stoneleigh Park, held from the 24th-26th of February 2006,

The only Ferrari motorcycle ever built - the Ferrari 900cc four-cylinder dohc motorcycle, built by Kay Engineering with full written sanction from the Ferrari company, as a tribute to Enzo Ferrari. Five years in the making, this unique one-off engineering masterpiece is totally unused. Engine casings are all cast magnesium, with cam-covers featuring the unmistakable prancing horse symbol cast into the end caps. The bodywork is made entirely of hand-beaten aluminium finished in Ferrari racing red. This machine will be displayed on the Phil Cotton's Motorcycles stand - and offered for sale at a non-negotiable price of

£250,000.


here is an other Classic Ferrari motorcycle