well, 1st off, the original equipment 2+years old pilot powers have to go, i think the rubber compound has expired and i cant get any confidence on the bike no matter how i adjust the suspension, unless its in a straight line. Since i cant go fast, im a little frustrated, but i hope i'll fly after some new BT002s next week.
Too many good things about the bike, i think im definitely keeping this one for more than a year, maybe 3. It just looks too nice, have too many good quality materials thats put together beautifully. And for those who havnt upgraded to some good brakes, do so soon.
Engine heat wont be a problem, because i already categorized this as my winter/fall bike, since winters here dont even dip into the 40s and that only lasts for 2 days. From earlier experience, determination is how people are riding this thing in the summer, and i dont want to get into more details that most of u already know. Im wearing my lightest gear now in 60 degree weather and im almost sweating.
I so love this bike because of all the issues that came with it, its like my turbo 911 the leaks oil, but thats another story....... and i will be telling a lot of stories about this bike from now on, please bare with me.
Overall, nice weekend, despite the old tires.
Thanks all.
Anybody tried this??? i havnt :
stored the honda away while the F4 play favorite for a while, as of now, the F4 could come no closer to its speed :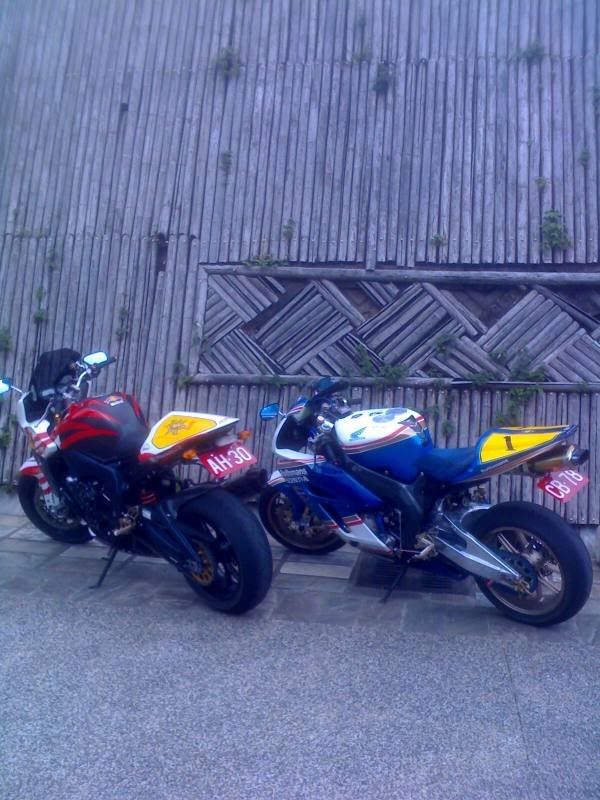 Ok, changed to BT002 type4 on Xmas day, the stickest track rubber in the BT range, i bet this will only last me about 1300miles. Initial impressions is that : yes, my original 2+year old pilot powers were junk because the 002s were so confidence inspiring, im already much faster, will report more after i lean it out.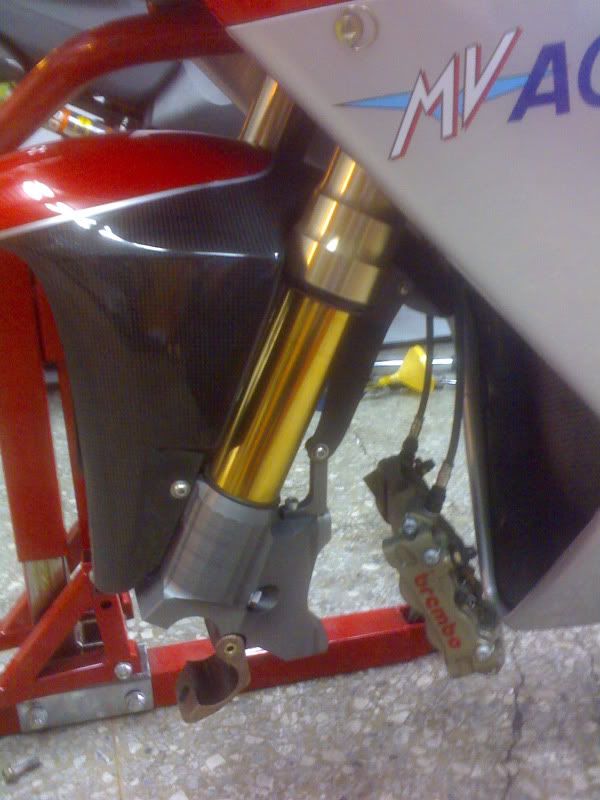 Cant beat the service of the boys at Chmoto waxing the inside of my spokes before putting them on :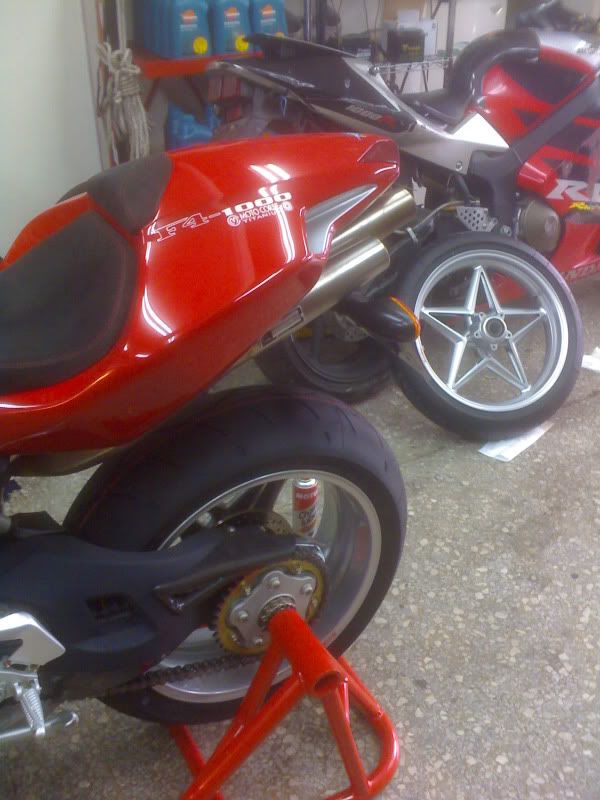 with 190/55/17 rears, now it looks phat :