Rivale headlight replacement
---
Has anyone here replaced theirs? Looking at the manual, you are supposed to be able to loosen the screws on the right side, and remove the ones on the left...then swing the assembly open. My clutch cable runs through the assembly preventing it from swinging open.
Here is the pic from the manual.
Here is mine.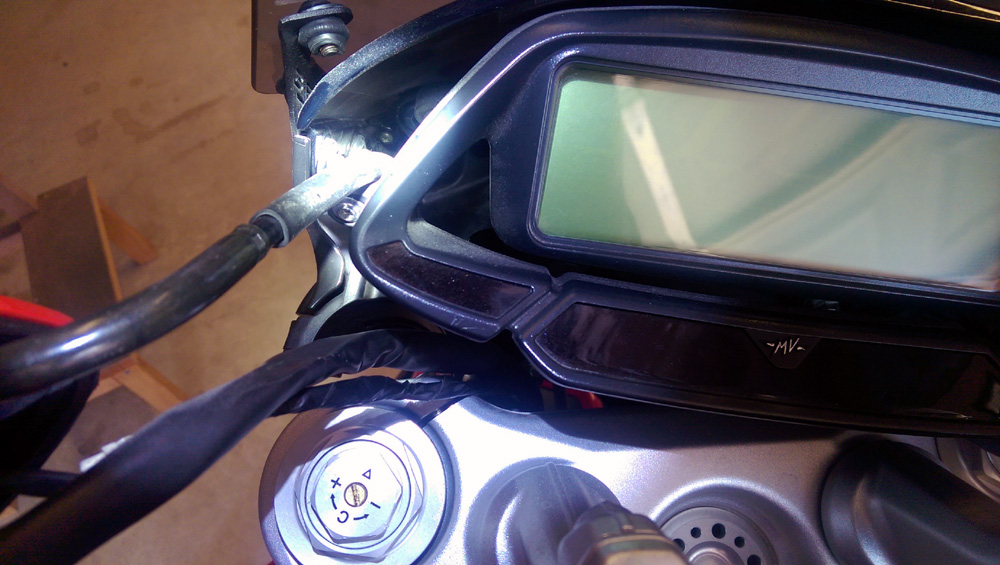 As you can see, there is no way that it will swing open. Maybe it was put back together wrong during one of the warranty sessions?
---
Do something today that your future self will thank you for.
Established Member
Join Date: Jun 2015
Location: Cheltenham UK
Posts: 91
I came across the same issue when I wanted to change the headlamp bulb for something whiter and brighter. The clutch cable routing does indeed stop the assembly from swinging round as suggested in the manual. I took a look at the parts diagram for the headlight and realised that by removing the trim from around the headlamp ( the bit with the Rivale decal on it) you can easily unscrew the headlamp anD get access to the bulb. Took about 5 mins and seemed to put a lot less stress on the cabling. I am toying with the idea of getting the Xenon headlamp accessory fitted shortly but I think I will let my dealer fit it.
Posting Rules

You may not post new threads

You may not post replies

You may not post attachments

You may not edit your posts

---

HTML code is On

---